Partial Abdominoplasty – Miami Mini Tummy Tuck Procedure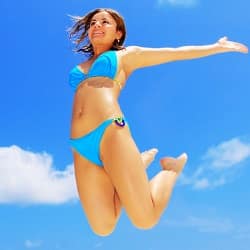 Give yourself a beautiful, sculpted lower abdomen this holiday season with a partial abdominoplasty, a procedure that can get rid of excess fat and skin while tightening those ab muscles.
When considering a cosmetic abdominal contouring procedure, it's important to take into account the degree of change you want to achieve. Some patients want a fair amount of work done, and others only have a little bit of sagging to deal with. For those patients who only need a small degree of improvement, the partial abdominoplasty is perfect.
Experienced, board-certified plastic surgeon Dr. Moises Salama is a well-regarded medical professional serving the Miami region. If you're looking for quality plastic surgery, arrange an abdominoplasty consultation with Dr. Salama by contacting our office.