Elite Plastic Surgery Welcomes Advanced Registered Nurse Practitioner Barbara C. Brandt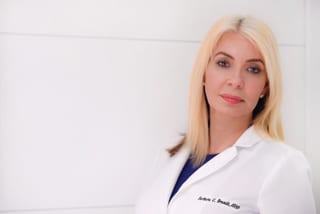 February 2017, Miami, FL – Elite Plastic Surgery in Miami, led by board certified Plastic Surgeon Moises Salama M.D., is proud to announce Barbara C. Brandt, ARNP, B-C, joins the plastic surgery practice as an Injector. Barbara holds a Master's Degree in Nursing and is a board certified Advanced Registered Nurse Practitioner.
"We're very happy Barbara has joined the practice to expand our facial rejuvenation offerings," said Ruben Salama, Practice Administrator at Elite Plastic Surgery. "She has a unique combination of skill, talent and professionalism that will help elevate the patient experience for our non-surgical services including dermal fillers"
With an acute sense for enhancing natural beauty, Barbara has earned multiple certifications in the following cosmetic treatments: BOTOX® Cosmetic, Dysport®, Xeomin®, JUVÉDERM®, Restylane®, Radiesse®, Bellafill®, and Sculptra® Aesthetic.
In addition, Barbara is keen on developing customized facial enhancement treatment plans for her patients, emphasizing quality over quantity. Her greatest satisfaction being the happiness her patients experience from their results.
Barbara's dedication to her work will make her an asset at Elite Plastic Surgery, helping to provide a broader range of services and grow clientele.
A multi-dimensional professional, prior to her career in nursing, Barbara has worked as a Registered Dental Hygienist, Certified Personal Trainer, and a Professional Middle Eastern Dancer.
Barbara is an active member of The Nurse Practitioner Council of Miami-Dade and the International Academy of Facial Aesthetics (IAFA).