Breast Implant Styles
What types of breast implants are available?
The Breast Implants used in Breast Augmentation come in a wide range of styles, including different fillings, textures, and shapes. They can be either silicone or saline filled. Saline is a saltwater solution that can be harmlessly absorbed by the body in the unlikely event of a rupture. Saline Implants can provide excellent contour; however, they may not be as natural-looking or feeling as silicone implants, particularly for slender patients with thin skin. Saline Implants are round in shape, and they can come in many projections to achieve your desired fullness.
Anatomical implants are teardrop-shaped to better mimic the natural curve of a woman's breast. Silicone Implants are broadly considered to look and feel more natural than saline implants, although each woman's experience may vary.
Both saline and silicone breast implants are available in smooth and textured versions. Textured implants are designed to stay securely in their position (particularly important for anatomical implants), while smooth implants have a lower likelihood of rippling. Dr. Salama can discuss the ideal option for you during your initial consultation. Regarding Breast Augmentation, you must be 18 years of age or older for saline implants, and 22 years of age or older for silicone implants.
At our practice, Dr. Salama utilizes Allergan breast implants for their leading reputation, innovative designs, and high-quality materials. Our selection includes Allergan Natrelle INSPIRA®, the Natrelle® 410 (anatomical), and the Natrelle® Classic.
Who is an ideal candidate for Breast Augmentation?
This procedure can be tailored to suit your anatomic needs and expressed cosmetic goals. As a result, a wide range of women can make excellent candidates. Breast Augmentation Miami may be the right choice if you:
Are dissatisfied with your current breast size
Suffer from asymmetrical breasts
Would like to restore breast volume after weight loss or pregnancy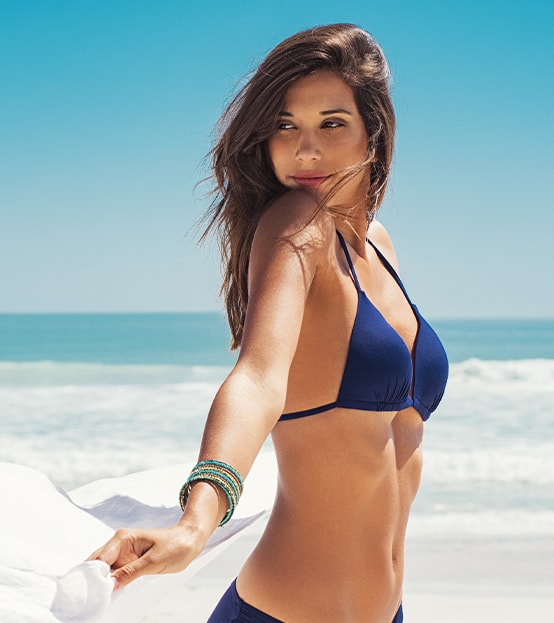 Incision Options
What are the incision options?
In addition to other factors, the breast implant type will help to determine the ideal location for the incision when undergoing breast surgery. The most common techniques to place the implants include:
Transaxillary (through an incision in the underarm)
Periareolar (through an incision created in the areola—the pigmented area around the nipple)
Inframammary (through an incision created on the underside of the breast where the skin meets the body)
Each location offers unique benefits and considerations. The transaxillary approach is only suitable for saline implants, as they can be filled after placement. Dr. Salama most commonly utilizes the inframammary fold, as this technique offers excellent results regardless of implant type, and the scar is typically well-concealed by the natural fold of the breast. The optimal method for your Breast Augmentation will be determined during your initial consultation.
Implant Placement
What are the breast implant placement options?
The placement location for the breast implants is another important decision that can affect the final result of your Breast Augmentation. Implants can be placed above or below the muscle, with each option providing a different set of benefits. Dr. Salama typically places the implant below the muscle, as this can provide a more natural-looking result, reduce the risk of visible rippling and "bottoming out" (where the implant moves below the breast crease), and minimize the risk of capsular contracture—a condition where scar tissue around the breast implant hardens and becomes painful. Furthermore, below-muscle placement can also diminish distortion in mammograms. You can see some examples of results using a variety of implant types, incision locations, and placement options in our before and after Breast Augmentation Gallery.
What to Expect
What should I expect from the Breast Augmentation Miami procedure?
Dr. Salama will go over your pre-operative instructions with you prior to the surgery, which may include cessation of smoking, avoiding certain medications, and other instructions. Most Breast Augmentation procedures take about 45 minutes to an hour, although the length of time may vary from this estimate. Breast augmentation can be performed as an outpatient procedure in a hospital or accredited surgery center, and you should be able to return home the same day. General anesthesia will be administered by a board certified anesthesiologist.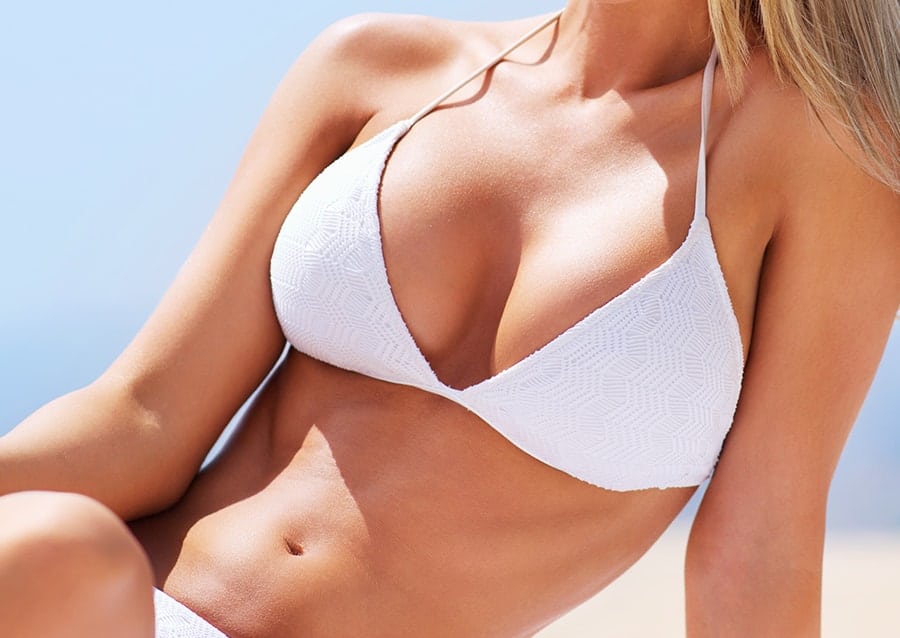 Recovery
How long will the Breast Augmentation recovery take?
After you return home, you are encouraged to rest and relax. Some discomfort is to be expected, and we will provide prescription medication to manage your pain. You can learn more about this in our post-operative instructions. Swelling, bruising, and tenderness in the treated area is normal, and you may notice some tingling, numbness, or burning in the nipples, particularly if the periareolar approach was utilized. These effects should fade with time. After one to two weeks, you should be able to return to normal activity, including work, depending on your responsibilities and Dr. Salama's recommendations. You should avoid strenuous activity for at least a month, or as long as directed by Dr. Salama. Swelling can persist for up to a year or more, but most individuals are unaware of the residual inflammation after a few months. Similarly, final results should be visible after about one year, although your experience may vary.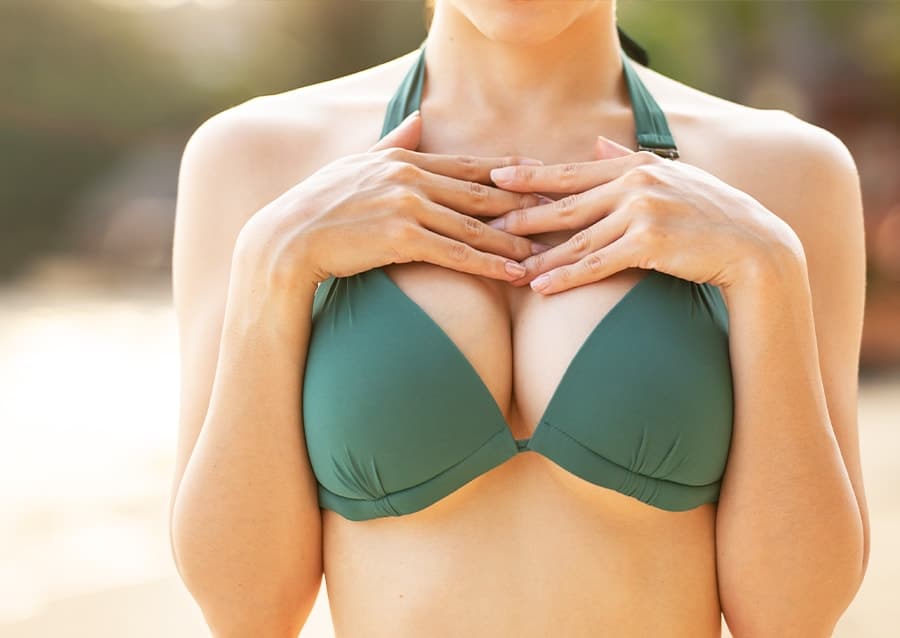 To learn more about Breast Augmentation or schedule an appointment, please contact us for more information.