Skip to main content
Conditions Treated with Facial Rejuvenation
Facial Rejuvenation treatments are used to help correct a variety of skin issues of the face, and re-reshape facial features such as the nose, ultimately resulting in a younger and fresher facial appearance. These treatments significantly reduce wrinkles caused by the effects of lifestyle, the environment, heredity, and aging.
Who is a Good Candidate for Facial Rejuvenation?
Excellent candidates for Facial Rejuvenation are patients who desire to improve the appearance of their face. The reasons for selecting facial rejuvenation procedures are unique to each individual. The most common reasons include:
Restoring a younger appearance
Improving unattractive skin
Injectable rhinoplasty
Building self-confidence
Softer skin
Patients need to have realistic goals for their facial transformation and make sure they understand these non-invasive procedures are meant to improve their appearance, not achieve perfection.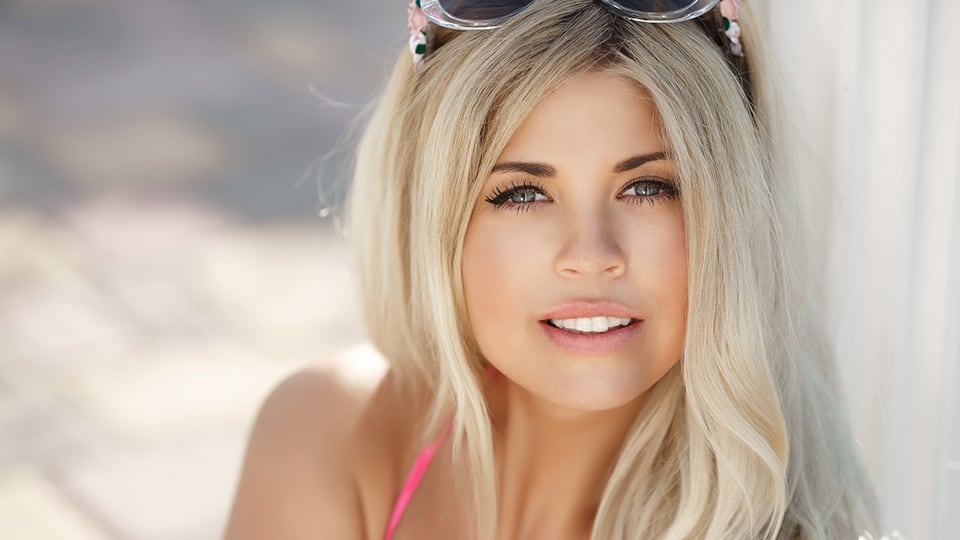 Facial Rejuvenation Procedures
Over the last 25 years, non-surgical Facial Rejuvenation procedures have grown in popularity. Everyone wants younger, natural looking skin. And, aging, gravity, sun damage, heredity, lifestyle and the environment are among the many factors that impede one's achievement of this. Fortunately, younger, smoother skin is attainable through the non-surgical and non-invasive Facial Rejuvenation procedures offered at Elite Plastic Surgery. What's more, patients find that once they experience non-surgical procedures, the opportunities are endless. There is a multitude of injections and techniques with Botox® Cosmetic being one of the most popular treatments worldwide, used particularly to treat the wrinkles in the forehead area. Juverderm is another popular injectable most used for lip enhancement. However, if you're looking for more permanent lip augmentation results, there are surgical options to consider such as an upper lip lift.
As mentioned, injectable fillers are extremely popular, sought-out treatments for Facial Rejuvenation. They are the easiest, quickest and least invasive forms of treatment available, yielding the most immediate results. Since there are various fillers, it's important to consider all options available to you.
During your consultation for facial enhancement at Elite Plastic Surgery, be sure to discuss your reasons for undergoing this procedure in order to make the most informed decision and have realistic expectations avoiding future regrets.
BOTOX® Cosmetic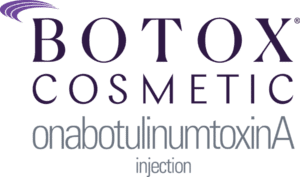 Made from Botulinum toxin, a neurotoxic protein, BOTOX® Cosmetic is designed to prevent muscular contractions in your face by blocking nerve impulses. Wrinkles and lines form on your face as a result of facial muscles contracting. The muscles on your face contract with facial movements such as squinting, smiling and frowning, producing wrinkles on the skin over the muscles. Once injected, within days BOTOX® Cosmetic works to block the release of acetylcholine, a chemical that helps the facial nerves contract. With the release of acetylcholine being blocked, the facial muscles have no option, but to remain relaxed. Thus, wrinkles and lines slowly disappear.
BOTOX® Cosmetic is an easy, painless, and affordable solution for facial rejuvenation. Just one treatment can make a dramatic difference in helping to restore your youthful appearance.
Different Types of BOTOX® Cosmetic
There are two types of botulinum toxin treatments that are approved by the U.S. Food and Drug Administration (FDA): BOTOX® Cosmetic by Allergan, Dysport® by Ipsen. Both these products use a different strain of the same type of bacteria, attach to unique parts of the nerve and have distinct molecular structures. This means dosage may not be equivalent among the different treatments.
The Difference Between BOTOX® Cosmetic and Dysport®
Made by Allergan, BOTOX® Cosmetic has been around for more than 20 years. It is a safe and efficient injectable that relaxes the muscles that cause wrinkles.
In the 1990s, Dysport® was developed to treat muscular disorders. It was approved by the FDA in 2009 and soon became popular for wrinkle treatment making it a fierce competitor for BOTOX® Cosmetic. Made from the same neurotoxin as BOTOX® Cosmetic, Dysport® is also a safe neurotoxin protein. It requires fewer injections, is more affordable and less painful, but typically does not last as long.
Dysport® goes a bit deeper than BOTOX® Cosmetic (1-3 centimeters), which is why you need fewer injections. In addition, it takes up to a week for the treatment to fully manifest as opposed to up to 72 hours with BOTOX® Cosmetic. Since Dysport® contains less protein, it takes longer because the body breaks it down more slowly.
Benefits of BOTOX® Cosmetic
BOTOX® Cosmetic helps to remove wrinkles and smooth out the facial lines therby giving your skin a more youthful appearance. Benefits can be seen both when the face is still or being expressive, such as frowning, smiling, laughing, etc. BOTOX® Cosmetic's relaxing properties also make it a good treatment for other physical conditions including excessive sweat under the arms and feet, migraine headaches, and stress incontinence.
The Use of BOTOX® Cosmetic
BOTOX® injections provide you with the option to forgo plastic surgery to receive similar results. Thanks to this painless outpatient treatment, you'll experience amazing results within just three days. BOTOX® Cosmetic can take years off your facial appearance, smoothing the skin around your forehead, mouth and eyes, as if the fine lines around these areas never existed. You'll enjoy flawless skin quickly and with minimal discomfort.
The results of BOTOX® injections are not instant. After undergoing treatment, it can take up to 72 hours to work and results are not permanent. Generally, treatments last three to four months. Each patient will experience their own unique results. There may be circumstances when injections need to be administered more often.
BOTOX® Cosmetic Before and After
There are many factors that contribute to facial wrinkles apart for the natural aging process. Fine lines, ridges, and wrinkles in the skin may appear due to sun damage, dehydration, smoking and even certain medications. As you age, skin becomes thinner and dryer, and loses its elasticity and ability to protect itself against the elements. Fine lines and deep furrows can appear as a result.
There are several treatments to help minimize their appearance and correct cosmetic problems such as frown lines and crow's feet. BOTOX® injections are typically recommended for finer, shallower wrinkles, while collagen fillers are for more pronounced wrinkles.
Once administered, BOTOX® injections work to temporarily paralyze the muscles in the affected areas. The Botulinum toxin prevents your nerve from signaling your muscle to make any movement, limiting facial expressions in the treated areas. The effects slowly wear off during the course of three to six months.
Common BOTOX® Injection Sites
There are various areas where BOTOX® Cosmetic can be injected to improve the appearance of aging and wrinkles:
Forehead
Crow's feet or area around the corners of the eyes that are pronounced when you laugh or smile
Sagging eyebrows
Frown lines or lines between the eyebrows
Mouth corners or marionette lines that extend from the corners of the mouth down to the jaw
Smoker's lines from pursing the lips
Neck cords or bands that appear when the platysma muscles begin to sag.
These types of wrinkles are the most targeted for the use of dermal fillers. BOTOX® Cosmetic helps to reduce their depth and makes the skin smooth.
BOTOX® Cosmetic Side Effects
While BOTOX® treatments are relatively safe neurotoxins, there are still risks involved with the treatment. Common side effects include:
Bleeding at the site of injection
Bruising, swelling, weakness and nausea near the injection site
Fever or flu-like symptoms
Headache
Dry eyes and mouth
Irregular heartbeat and vision changes
In addition, if the toxin is injected incorrectly, it can lead to a crooked smile, off center eyebrows, drooping eyelids, dry eyes or profuse tearing. This is why it's extremely important for a qualified licensed professional, such as a plastic surgeon or dermatologist, to administer the BOTOX® injections.
Be sure to contact your physician immediately if you experience an allergic reaction.
The Cost of BOTOX® Treatment
How much does BOTOX® Cosmetic cost? Cost depends on various factors including geographic location of the facility, amount of treatment and the expertise of the professional administering the treatment.
Average price ranges from $300 to $800. At Elite Plastic Surgery we offer BOTOX® treatment at a competitive price without compromising quality, and cost is based on areas.
Since there are many variations of these products, it is extremely important that you select a highly qualified, trustworthy board-certified practitioner, dermatologist or certified injection specialist.
Juvéderm® XC is right up there in popularity with BOTOX® Cosmetic. It is a long-lasting non-invasive dermal filler that provides a face lifting effect without having the need for plastic surgery. The smooth gel glides into the skin easily, smoothing fine lines and wrinkles around the brow, nose, and mouth adding volume and fullness where there is a loss of elastin and collagen. In addition, Juvéderm® XC improves skin's moisture content.
Specifically designed to treat frown lines and wrinkles between the eyebrows, this Facial Rejuvenation treatment is slightly more aggressive and effective than BOTOX® Cosmetic for these areas, and works to correct the skin for a longer period of time.
Juvéderm Voluma® XC

As the latest filler in the family of Juvéderm® products, Juvéderm Voluma® XC is a hyaluronic acid (HA) soft tissue filler formulated with lidocaine to provide additional comfort when treatment is administered. The HA in Juvéderm Voluma® XC is cross-linked through Vycross, Allergan's proprietary process that gives it excellent lifting properties and makes the filler last twice as long as others. Juvéderm Voluma® XC acts as a volumizing filler addressing the loss of volume or definition. It can be shaped and molded after administered by injection and thus is commonly used in the cheekbone area, which suffers from the loss of facial volume due to aging. This problem has historically been corrected with surgery (by lifting the deeper tissues and tightening the overlying skin), but is now easily and effectively resolved with volumizing fillers that lift the problematic areas without having to undergo surgery. While patients over 60 years of age, who suffer from significant volume loss and skin elasticity, may opt for surgery or require a higher dosage, patients between the ages of 30 and 60 may benefit the most from this injectable procedure due to their firmer skin.
Juvéderm Volbella® XC
As another hyaluronic acid (HA) injectable filler in the Juvéderm® family of products, Juvéderm Volbella® XC is a dermal filler for the lips and Perioral area. Also using Vycross technology, Juvéderm Volbella® XC is formulated with lidocaine and a combination of low and high molecular weight technology, for improved cross-linking efficiency of HA chains. Thus, the need for a lower concentration of HA results in considerably less swelling than other more traditional fillers and longer duration lasting up to twelve months. Juvéderm Volbella® XC works to add volume, smooth vertical creases, enhance symmetry and improve lip contour. The ultra-smooth gel provides a very natural look and feel. In addition, the lidocaine anesthetic makes the treatment as pain-free as possible.
Restylane®
Restylane® is one of the most popular facial rejuvenation dermal fillers in the world. Its popularity stems from its many uses for diminishing fine lines and wrinkles. The hydraulic acid filler, adds volume and fullness to correct moderate to severe facial folds and wrinkles around the nose and corners of the mouth.
Radiesse®

Made of calcium-based microspheres suspended in a natural gel, Radiesse® is an injectable dermal filler used to erase wrinkles and lines by stimulating natural collagen production and encouraging tissue regeneration to provide immediate volume and reduce skin laxity. This results in a more youthful and natural facial appearance. It is ideal for nasolabial fold correction, providing correction of lines and wrinkles in the area around the nose and mouth. It does more than temporarily fill lines and wrinkles, it rebuilds the foundation of your skin. The end product typically lasts a year or more, making it time and cost efficient. In addition, Radiesse® is safe and minimally invasive, and is FDA approved to be combined with lidocaine for optimal patient comfort.
Sculptra® Aesthetic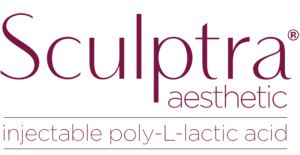 Sculptra® has been used in Europe since 1999 under the name of New-Fill. Approved by the FDA in 2004, the injectable filler is made from the synthetic substance polylactic acid (poly-L-lactic acid) to treat facial lipoatrophy or facial wasting, particularly in patients with HIV/AIDS. Polylactic acid replicates the natural derivative created by the muscles while exercising. In addition, there's no need for allergy testing since it is composed of synthetic material. Lipoatrophy can cause a hollow appearance under the eyes, loss of lip definition, and sunken cheeks. Often referred to as a "liquid facelift", Sculptra® injections are used to treat these lipoatrophy symptoms, as well as deep facial folds and wrinkles, by increasing facial volume and restoring definition to the face to create a more youthful and fuller appearance. Most people are suitable candidates for Sculptra® injections, including those with HIV or AIDS.
Previously known as ATX-101, Kybella® injections specifically treat moderate to severe submental fat below the chin, also known as a "double chin." It is a non-human, non-animal formulation of deoxycholic acid, a natural molecule in the human body that helps break down and absorb fat. Kybella® has revolutionized the world of non-surgical cosmetic procedures since 2015. Prior to its approval by the FDA, there was relatively nothing that could be done about submental fat except surgical liposuction or to cover it with turtlenecks. Before Kybella®, submental fat had been an undertreated aesthetic issue due to the limited options available to correct this problem. In many instances, submental fat typically does not respond to diet and exercise due to genetics, which can make you look heavier or older no matter what your weight or age is. Thanks to Kybella®, now there is a non-surgical cosmetic solution to remove your double chin and provide a more contoured appearance without downtime or incisions. When comparing Kybella® to liposuction, it's important to consider the following:
Kybella® is less invasive, while liposuction is surgery and requires a longer and more difficult recovery
Kybella® requires several treatments, while liposuction is done in one visit
Kybella® may result more expensive depending on the amount of treatments you will need
Kybella® can only be used to remove fat under the chin, not loose skin
Medical Considerations for Dermal Fillers
As with any procedure, it's very important for your doctor to be fully aware of any allergies or medical conditions you may have. In addition, inform your physician of any skin infections or rashes, immune deficiencies or if you're taking any medications that can affect the outcome of your facial enhancement.
If you have fine lines or wrinkles associated with muscle activity, we may instead recommend BOTOX® Cosmetic to these injectable treatments.
Common Side Effects of Dermal Fillers
Common side effects of non-surgical facial enhancement procedures include: swelling, redness, pain, bruising, and hardness around the treated areas.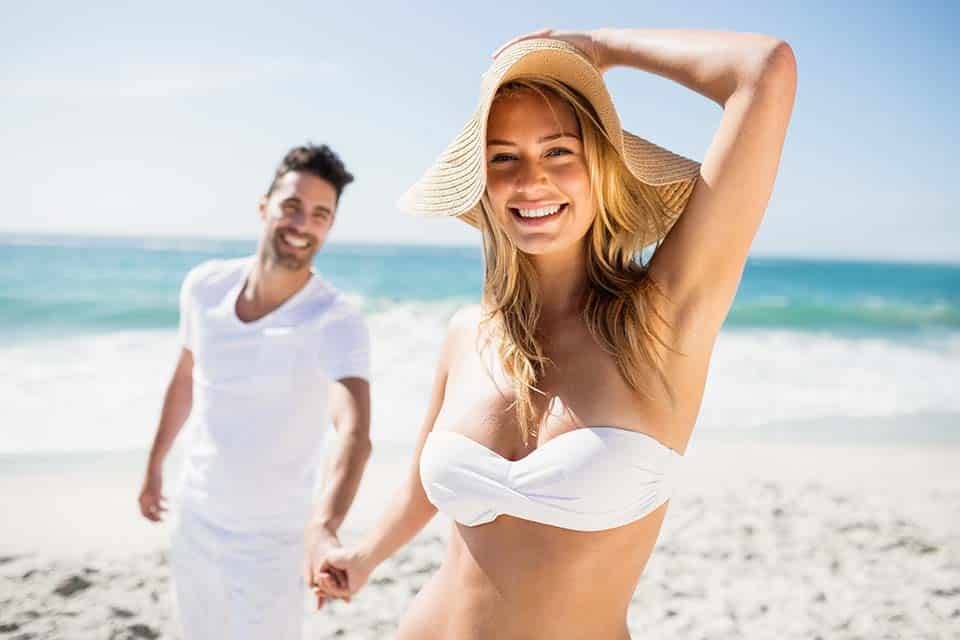 Frequently Asked Questions
Can I have an unlimited amount of BOTOX® injections?

Yes, a patient may have an unlimited amount.

Can you develop antibodies to BOTOX® Cosmetic?

Yes, when this occurs your doctor will need to administer additional BOTOX® injections.

Can side effects be avoided?

No, but side effects can be mild if performed properly by a licensed professional. If performed by an unqualified professional more side effects can show up.

Can I exercise after BOTOX® Cosmetic?

Exercise should be avoided for at least two days after treatment.

Why can't I lie down after BOTOX® treatment?

Some doctors feel that lying down after treatments may cause the BOTOX® Cosmetic to spread to other areas. You can lie on your back or stomach after four hours.

What are the alternatives to BOTOX® Cosmetic?

Xeomin® and Dysport® can provide the same effect since their active ingredient is Botulinum toxin Type A.

Can BOTOX® Cosmetic be used to treat wrinkles under the eyes?

BOTOX® Cosmetic is used to treat muscles; therefore, a more aggressive treatment may be needed such as a filler injection or plastic surgery.

Can I use BOTOX® Cosmetic to contour my face?

BOTOX® Cosmetic is used to treat wrinkles, not contour the face. It only alters your facial expressions, not the shape of your face.
Frequently Asked Questions
Which areas can be treated with dermal fillers?

Injectables can be used to smooth facial lines and wrinkles, create facial contouring, add volume to lips and revitalize the skin.

Are dermal fillers safe?

Dermal fillers are relatively safe, especially when administered by a highly qualified professional. For specific product-related issues, discuss your choice of treatment with your physician or aesthetic professional.

What are the benefits of dermal fillers?

They are a safe and easy way to enhance the appearance of your face, giving you a more youthful look. Results can be instant and last as long as a year.

How long is the consultation?

The injection process may take anywhere from 15 minutes to 30 minutes depending on the amount of product that needs to be administered and the number of treatment areas. Remember to allocate time to discuss your preferences with your physician before treatment.

Do I need to take time off work?

No, there is no need to take time off work. These are non-invasive procedures that are time efficient and can be done even on your lunch hour. You can return immediately to your normal routine after undergoing any injectable procedure.

Will I see results immediately?

Yes, you will be able to see some immediate results.
For more information about the facial rejuvenation options offered at our practice, please contact our friendly team today.