Save yourself from spending a lifetime of effort and money on waxing, tweezing, plucking, and shaving with Laser Hair Removal!
Removing unwanted hair is now easier than ever before with the Cynosure® ICON™ Laser System! The ICON™ Laser provides one of the best methods for lasting hair removal. It destroys the hair follicles in just minutes with minimal discomfort. Hair removal with the ICON™ Laser is safe, effective, and permanent.
So, give up those temporary fixes that take up your precious time and money, and get smooth with laser hair removal—because there's nothing better than experiencing worry-free smooth skin all year-round.

What Is the Laser Hair Removal Treatment Process Like?
Hair naturally grows in 3 stages, so only a percentage of hair follicles are affected during treatment. Thus, multiple treatments are necessary. It is recommended to have 3-6 treatments for effective hair removal. The hair is targeted at the root and destroyed on contact. Each laser hair removal treatment is typically performed in under an hour with immediate results after the first treatment. Fewer and fewer hair is seen with every treatment, culminating with permanent hair removal upon completion of your treatment series. And, since little downtime is involved, treatments can be done even during your lunch break!
The ICON™ Laser treats men and women of any skin type and most hair colors. During your consult, a customized treatment plan will be developed for you by our laser specialists to ensure the best results for you. Enjoy smooth skin year-round!
What Are the Key Benefits of Laser Hair Removal with ICON™?
Affordable
Time-Efficient
No More Hair Removal Maintenance
Virtually Flawless Skin
No Stubble
Little to No Irritation
No Bumps
Smooth Skin Year-Round
Feel Cleaner & More Confident
Look Great in a Bathing Suit & Undergarments
For All Skin Types
For Men & Women
What Areas Are Most Commonly Treated with Laser Hair Removal?
Bikini Line
Underarms
Arms
Legs
Face
Chin
Neck (Front & Back)
Back
Chest
Stomach
Some of Our Most Sought-After Procedures Include:
Bikini Laser Hair Removal
Full Brazilian Laser Hair Removal
Leg Laser Hair Removal
Upper Lip Laser Hair Removal
Torso Laser Hair Removal
Eyebrow Laser Hair Removal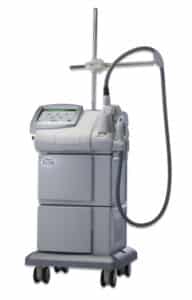 Who's a Good Candidate for Laser Hair Removal?
While women have typically been the main seekers of hair removal services, "manscaping" has swiftly transitioned from a trend to the norm. Thus, thanks to the large array of treatment areas, anyone—man or woman—can benefit from Laser Hair Removal for permanently smooth skin.
Who Is Laser Hair Removal Performed By?
As a medical procedure, all Laser Hair Removal services at Elite Plastic Surgery are performed by extensively trained beauty professionals. In addition, Board-Certified Plastic Surgeon Moises Salama, MD oversees the medical staff and all treatments at our practice. During your consultation, you will be provided with a specific recommendation based on your unique goals, and all your questions regarding Laser Hair Removal will be answered.
What Does Laser Hair Removal Cost?
The cost of Laser Hair Removal varies depending on the specific treatment areas and the number of regions targeted. We can remove hair from basically any part of the body. We recommend a consult to discuss your desired results in order to customize a package for you based on your needs and goals. Contact us today for your free consultation.