Hymenoplasty, or Hymen Reconstruction, restores the hymen membrane to a "pre-sexual" state. Dr. Bernard H. Stern and the cosmetic surgeons of Elite Plastic Surgery in Miami, Florida are extremely sensitive to women who may be undergoing this procedure due to cultural, social, or religious reasons. Care and compassion are given to patients who may have lost their hymen due to incest, rape, or child abuse.
By restoring the hymen to a "pre-sexual" state, your vagina will be rejuvenated. Hymenoplasty is a simple procedure that will repair a torn hymen and pull together the tissue so it is once again covered by the vagina. In some cultures, a torn hymen can affect her marriage prospects, reputation and life. By restoring and repairing the tissue, a woman can regain control and ownership of the area and feel good about her body once again.
Sensitive, Caring, Qualified Miami Cosmetic Surgeons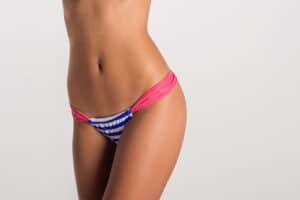 Dr. Stern is a leader in the practice of Hymenoplasty and other female cosmetic surgeries. With acute attention to detail, and great sensitivity and care, he will be able to restore your hymen to a "pre-sexual" state. This is a very delicate issue for women and you will feel a sense of ease when you are in the hands of the professionals at Elite Plastic Surgery. The best place for Hymenoplasty in the Miami area, Dr. Stern and the board certified surgeons of Elite Plastic Surgery will assure you that your procedure are addressed with respect and dignity.
If you are interested in restoring your hymen, your needs will be met with great care. Dr. Stern has pioneered many cutting edge techniques regarding restoration and rejuvenation of the vagina (as well as the labia minora) and a torn hymen is one of the simplest vaginal issues to correct.
Contact Us Today for More Information
At Elite Plastic Surgery you will be provided with world class care and service. If you are interested in learning more about Hymenoplasy, or any other vaginal reconstruction or rejuvenation procedure, contact us today. Dr. Stern will be able to address any questions or concerns you may have regarding your surgery at this time.