Ruben Salama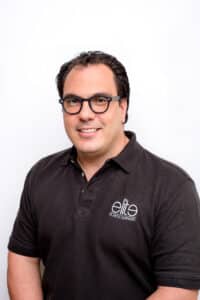 Ruben Salama is the Practice Administrator at Elite Plastic Surgery. In addition to being a co-founder of the practice with his plastic surgeon brother, Dr. Moises Salama, Ruben is a committed member of our team who is dedicated to providing unparalleled care to our patients. His primary goal is to offer exemplary service to each individual and help them achieve their cosmetic goals with as much convenience and ease as possible.
Ruben earned his undergraduate degree from the University of Miami, where he graduated with a dual bachelor's degree in Finance and Business Management & Organization. He has been working alongside Dr. Salama and his team since the practice's opening in 2009. He is driven and always to be the best he can be in the field.
Outside of the office, Ruben is an avid iced tea drinker and family man. Ruben considers his parents his heroes, as they have taught him many memorable life lessons and emphasize the importance of being a good person. Ruben considers it a blessing to work with his brother and a joy to be in such an exciting and uplifting industry.
Thelma Urbina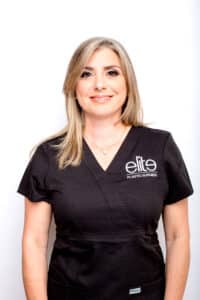 Thelma is our Digital Director. She works on online lead generation, implementing 360-degree, multi-pronged strategies that involve SEO, Social Media, PPC, and Online PR. Thelma ensures patients have access to the most up-to-date information about Elite Plastic Surgery, our board certified plastic surgeon, our skilled medical team, and our cosmetic procedures, so they can make the best decisions for their needs and goals.
Thelma has over 25 years of experience in the marketing industry and specializes in search engine optimization, online advertising, social media and public relations. She's worked on both the client and business side, and enjoys the opportunity to interface with individuals and get to know their unique perspectives, ambitions, and concerns.
When she's not helping our team provide exceptional service, Thelma enjoys spending time with her family, reading, jogging, playing tennis, rollerblading, and spending time at the beach.
Nancy Hernandez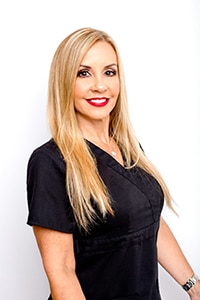 As a Patient Coordinator, Nancy started out as a Real Estate Sales Associate before transitioning to her current position. She has been working with Dr. Salama and Elite Plastic Surgery since 2012, and she boasts nine years of experience. Nancy is a compassionate and committed team member, taking pride in making each patient feel they are receiving the best experience that our practice has to offer. She counts her mother as an inspiration, for always striving to achieve her goals.
Cynthia Perez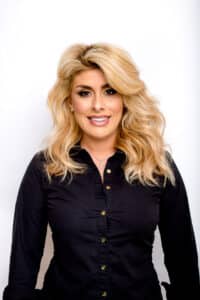 Cynthia, a Patient Coordinator, has been in the Aesthetics Industry for over 16 years. Cynthia started her career as a Surgical Technologist. She is able to explain the procedures explicitly because she has seen them firsthand. She continued her education in pursuit of a Biology degree. At our practice, Cynthia manages the consultation process seamlessly and is the vital link and liaison between the surgeon and the patient. She is a dedicated and compassionate individual, always placing the patient's' needs first. With her caring and genuine demeanor, she will walk you through the consultation process as if she were consulting her own friend. Cynthia's passion is to help patients look and feel their very best, and she will go to great lengths to help them achieve this.
Zuny Anciano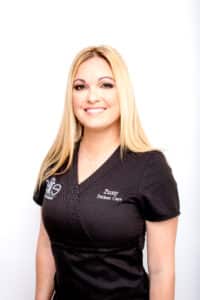 As a Patient Quality Assurance Coordinator, Zuny is dedicated to ensuring our patients have a smooth experience and optimal care at our practice. She has been working in this position since 2011, joining our team at Elite Plastic Surgery in 2013. Zuny strives to provide unsurpassed service to each person, and she credits her attention to detail and compassionate approach for her ability to do so. An avid reader and loving mother, she also enjoys spending time with her children, visiting the beach at night, and people watching.
Jesenia Perez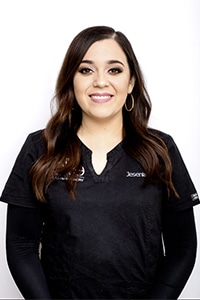 Jesenia is our Associate Patient Coordinator. She's spent 10 years helping patients from the front desk, scheduling appointments, assisting doctors, and collecting payments. Jesenia enjoys spending time with each person who comes in, and she appreciates that she plays a role in achieving each individual's aesthetic goals. Inside and outside of work, Jesenia is an advocate of positive thinking, and one of her favorite hobbies is watching movies.
Johana Perez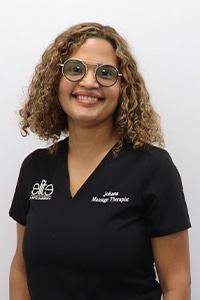 Johana, Yoyo to her close friends, is a highly trained Massage therapist with 3 years of experience in the industry. With many hours and certifications under her belt, she wholeheartedly believes in the healing power of massage and loves to see her patients happy with their results.
In addition, Johana has a Bachelors in Education from the Universidad Simon Rodriguez and an Associates in Business from the Instituto Universitario de Tecnologia in Venezuela. She is also a certified Medical Assistant and a member of the Florida State Massage Therapy Association and the American Massage Therapy Association.
When she's not doing her amazing massages, Johana likes to spend time with her family, cook, dance and go out on her boat.
Susana Lopez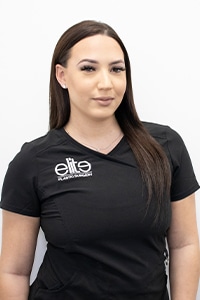 As Pre-Op Coordinator, Susy makes sure patients are ready for surgery. She is in charge of ensuring patients that are scheduled for surgery have all their lab work in order. She also meets with patients the day of their pre-op appointment to go over the surgery process in detail. Elite Plastic Surgery is like a second home to her. Susy loves the family dynamic the staff keeps and enjoys seeing patients leave happy with newfound confidence after achieving their body goals. Besides her experience in the plastic surgery industry, she is also a certified make-up artist. In her spare time, Susy frequents the gym, likes to go shopping, and spends time with her family and dog, Chester. Her sister is her hero and inspiration.
Vanessa Becerra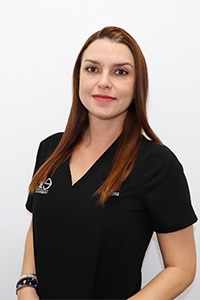 As Facility Operations Coordinator, Vanessa Becerra brings order to Elite Plastic Surgery. Vane, as she's nicknamed, is in charge of maintaining the post-surgical rooms and inventory ensuring everything is stocked properly and running smoothly to facilitate patient flow. Vane has been in the medical industry since 2007 with 14 years of experience as a Surgical Technologist. At Elite Plastic Surgery, she enjoys witnessing the external and internal transformations patients undergo thanks to plastic surgery. In her free time, Vane likes to read, study English and go to the beach. She is a firm believer in self-improvement and adores her mother.