Unlike a traditional butt lift, for a Brazilian Butt Lift Miami, liposuction is used to remove fat from various areas of the body such as the abdomen, back, hips and thighs, slimming those areas and providing a more contoured look. The removed fat is then processed and only the most pure and viable fat is injected into the buttocks. This is also known as a fat transfer. The transfer of fat enhances the size and shape of the buttocks to provide a more youthful appearance.
Dr. Salama is certified by the American Board of Plastic Surgery and considered to be one of the top plastic surgeons to perform the Brazilian Butt Lift in Miami and beyond. He prioritizes the safety and results of each individual and strives for excellence in each stage of treatment. The BBL Miami is his specialty.
Brazilian Butt Lift Surgery
BBL by Dr. Salama at Elite Plastic Surgery Miami
Fat transfer to buttocks, the Brazilian Butt Lift surgery is conducted under general anesthesia as an outpatient procedure at Elite Plastic Surgery. For the BBL, fat is harvested from other areas of the body like the abdomen, flanks, back, chin, upper arms, etc. and is purified so that only the highest quality fat cells are used for injection to the buttocks. The fat transfer is made through very small incisions into the buttocks. The harvested fat cells are placed in between muscle layers and close to a blood supply where they have a greater chance of survival instead of being absorbed by the body. The fat restores the shape and volume of the buttocks and tightens the skin, all while providing a more youthful appearance and contour. Fat transfer can also improve the texture of the skin since fat contains stem cells that help create new tissue and collagen. The buttock lift may take anywhere from an hour and a half to three hours, depending on various factors such as the amount of fat that needs to be removed and the desired shape and size of the buttocks. To watch how Dr. Salama performs the Brazilian Butt Lift and other plastic surgery procedures, visit his YouTube channel for videos. You can also take a look at our #Salamafied influencers who have undergone BBL surgery, such as Karlee Steel and Maria Estella.
Brazilian Butt Lift BMI
What is Body Mass Index (BMI) and how does it relate to my BBL surgery?
The BMI is a basic requirement to determine eligibility for plastic surgery. It is a measurement of your weight divided by your height to determine if your weight is healthy enough to undergo surgery. Here at Elite Plastic Surgery, Dr. Salama has a max BMI limit of 35 for the Brazilian Butt Lift procedure. Meaning, in order to be considered a candidate by Dr. Salama, you'll need to be under a BMI of 35.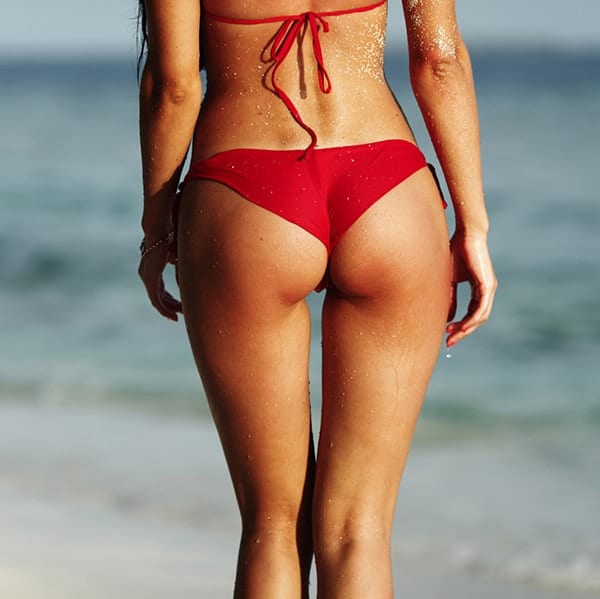 Fat Transfer vs. Butt Implants
Benefits of the Brazilian Butt Lift
More often, patients choose Brazilian Butt Lift Miami surgery instead of gluteal implants for buttock enhancement because of the natural look and feel it provides. Plus, there are many additional benefits including the reduced chances of rejection and risks of complications from suture ruptures, implant exposure and infection, minimal scarring and discomfort, and the improved body contour in the areas where the fat was harvested via liposuction. Not to mention the intangible benefits the Brazilian Butt Lift provides, like increased self-confidence.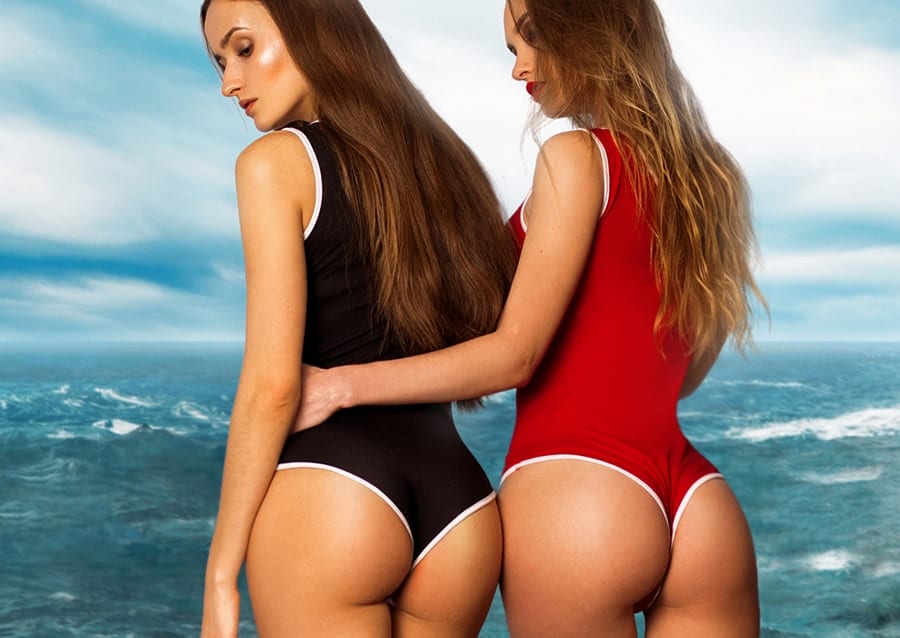 BBL Surgery Risks
Why Choosing the Right Plastic Surgeon is Important
While being a safer butt augmentation option, there are still risks to consider with the Brazilian Butt Lift. Some risks include discomfort, infection, asymmetry hematoma, and excessive blood loss, which is why selecting your plastic surgeon is of the utmost importance. Your plastic surgeon should be board-certified with a high level of experience, artistry and technical skill. Dr. Moises Salama is revered for his technique having performed more than 5,000 BBLs and popularizing the procedure.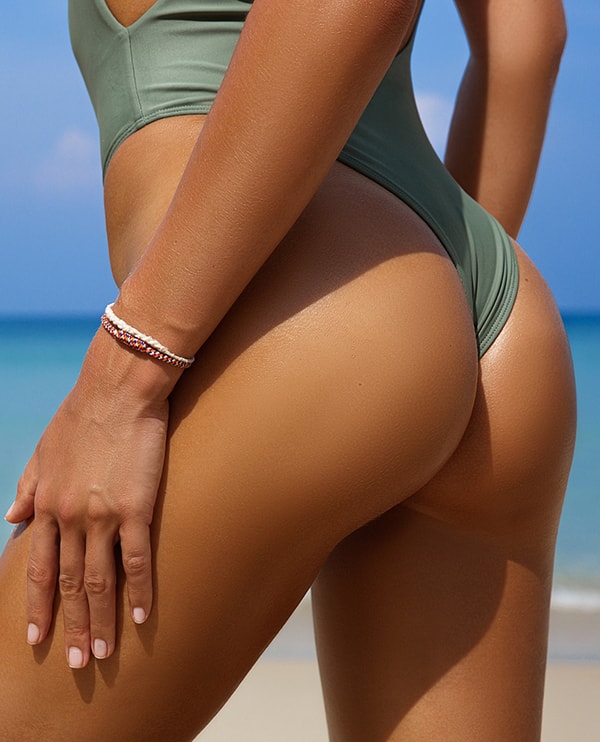 BBL Candidates
Are you a good candidate for the Brazilian Butt Lift?
While the Brazilian Butt Lift is popular among people of every age and body type, it does require being in good health, having realistic expectations about the procedure and having spare pounds for the fat transfer to the buttocks in order to attain quality, long lasting results. Thinner patients may be asked to gain weight for the surgery. You may be a good candidate for the BBL if you suffer from a flat buttocks, small buttocks, disproportionate buttocks, sagging buttocks or whose buttocks shape has been impacted by dramatic weight loss.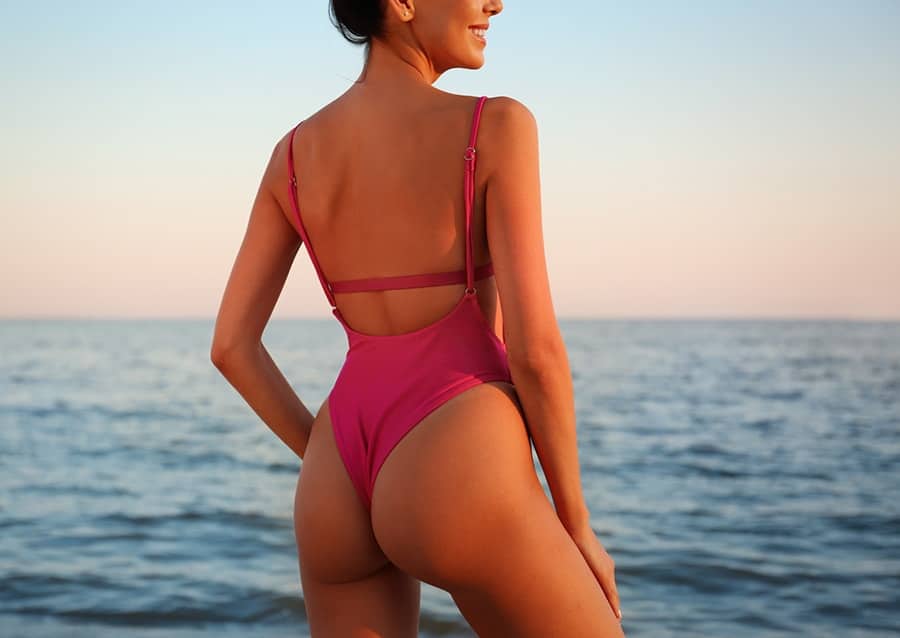 Preparing for a Brazilian Butt Lift Miami
You can help optimize your Brazilian Butt Lift Miami results and enjoy a more pleasant experience from start to finish by getting ready for your procedure in advance. In order to heal well, proper preparation is key. There are several steps that can be taken to properly prepare for a BBL. We will discuss the following recommendations and any other applicable instructions with you during your initial consultation and encourage you to ask any questions during this meeting. The better informed you are, the more likely you will have a smooth, stress-free operation and an excellent outcome.
Please note:
Smoking increases the risks of complications. There should be no smoking a month prior to surgery.
Make a list of what needs to get done during your recovery and enlist friends or family to assist with your recovery.
Prepare a recovery area to ensure rest and tranquility. Remember to have extra pillows and blankets for maximum comfort, and to lay down towels where you sleep to prevent bloodstains.
Organize transportation to and from surgery and arrange for patient care for at least the first 24 hours.
Avoid taking any blood thinners such as aspirin unless instructed by your surgeon.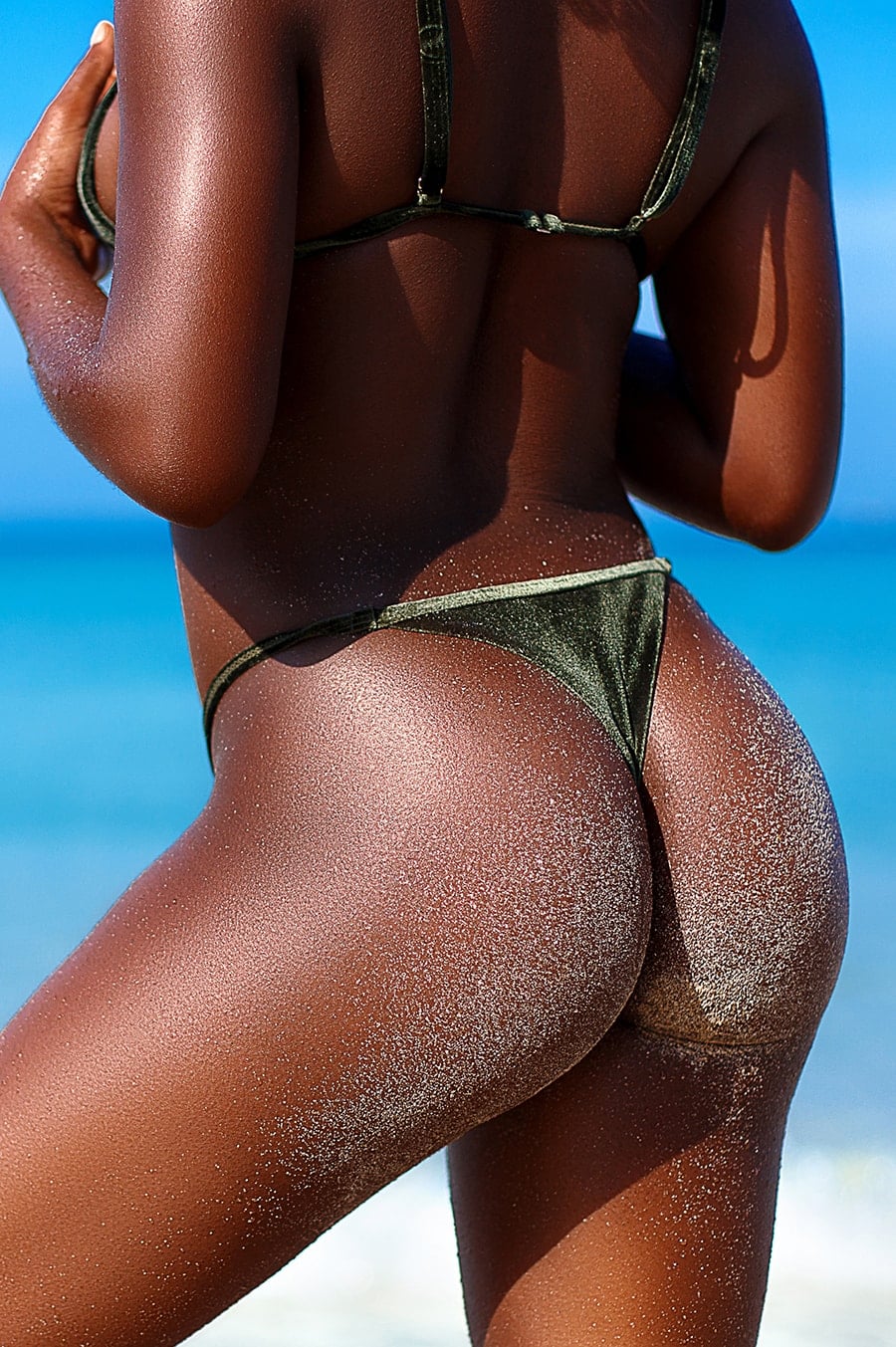 What to Expect After Surgery
After Brazilian Butt Lift surgery, patients need to wear a special compression garment, which is meant to support the buttocks tissue, compress areas that have undergone liposuction and facilitate healing. Patients also need to refrain from putting too much weight on their buttocks for several weeks. Sitting should be done on something cushioned or padded and is not recommended for prolonged periods of time, for at least two full weeks, to prevent the fat from being absorbed or displaced. Patients should also refrain from sleeping on their backs to avoid pressure on the buttocks. This is done to help protect the newly placed fatty tissue and ensure its survival. Fat cells that are compressed or crushed can be reabsorbed by the body before they become permanently attached to their new location. This can affect your outcome in several unpredictable ways, including reducing buttock volume or modifying the shape of your buttocks. As a reminder, this period of restricted sitting is brief, about six weeks. We will provide suggestions to make the healing process as comfortable and pleasant as possible.
Patients should be sufficiently healed to return to work after three weeks of surgery, unless work involves demanding physical labor, and should fully recover from bruising, swelling, soreness and pain after about two months. Workout routines can be resumed after two months; and with sufficient time, patients should be able to partake in intense physical activity.
In general, it usually takes a month to begin to feel normal and six months to see the final results.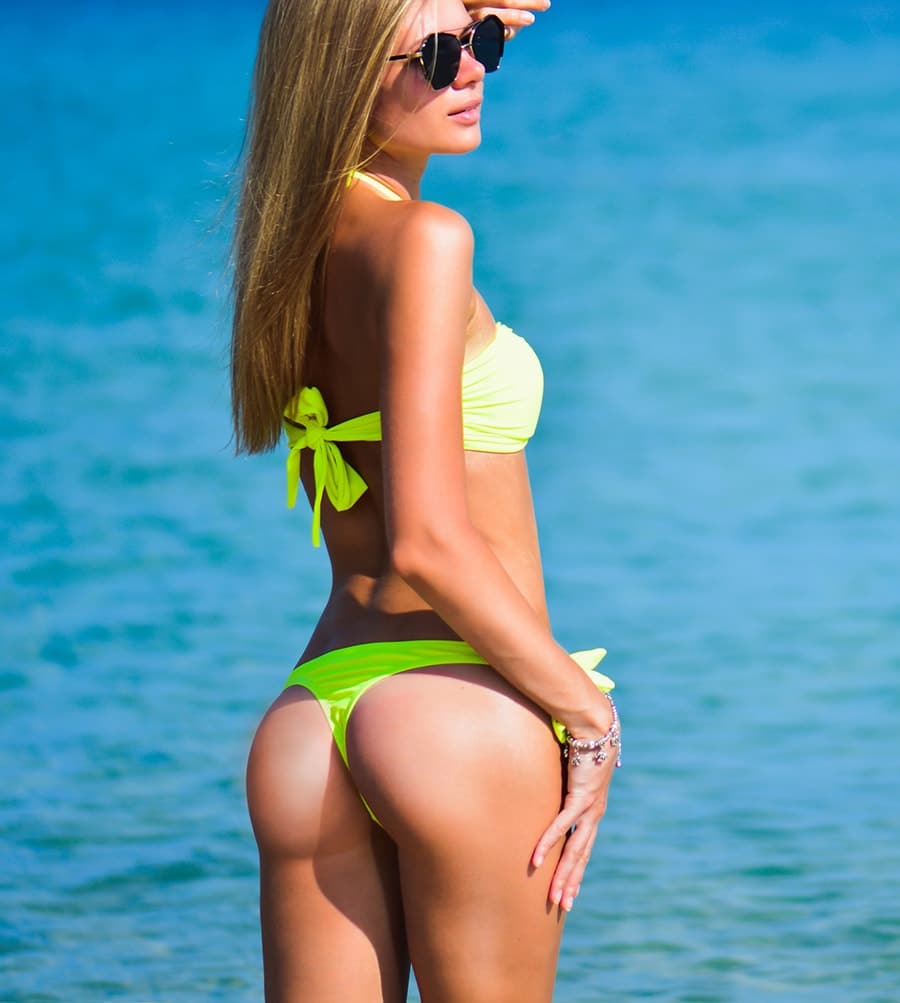 Sitting and Sleeping After BBL Surgery
After BBL Surgery, patients are instructed to avoid sitting directly on their buttocks, or laying on their side or back, for at least six weeks. This is so that the transferred fat cells (from the fat injected into the buttocks) do not die from pressure placed on the surgical area, thereby making you lose volume. This task is not as difficult as it sounds. There are many products on the market that patients can use to comfortably recover. Most patients purchase a BBL pillow or boppy pillow to help them sit and sleep. These products help to cushion the areas around your buttocks, such as the thighs, in order to keep your buttocks elevated or "floating" and not touching any surface. Think of a rolled-up towel placed underneath your thighs as you sit. Your buttocks is hanging in the air without touching the seat. The weight is kept off it. This is the same effect you get when using a BBL and boppy pillow.
How long do Brazilian Butt Lift results last?
Maintaining Your BBL
The fat transferred from a successful Brazilian Butt Lift Miami will remain in your buttocks for the rest of your life. It will age with you just like the rest of your body tissue, which dictates the importance of a healthy lifestyle including exercise to help maintain the shape and size of the buttocks. As long as you maintain your weight, chances are good that your results will continue for many years without the need for retreatment.
Since the Brazilian Butt Lift uses your own fat, unlike with butt implants, your buttocks will not only look natural, it will also feel natural. Patients should expect to experience firmness of the buttocks for a few months after surgery. Eventually, that firmness fades and patients are left with a fabulous, fluffy booty.
The Fluffing Stage
When you get your Brazilian Butt Lift procedure, your buttocks will be swollen and firm for the first couple of months. Typically, at about 4 to 6 months after your BBL surgery, you will undergo what is known as the fluffing stage. After all the swelling and firmness of your buttocks has subsided, your butt becomes soft, rounded out and full. Basically, your buttocks fluff up. Patients are often very happy once they reach the fluffing stage since they see more projection after fluffing has occurred and it also indicates they're in the final stage of recovery.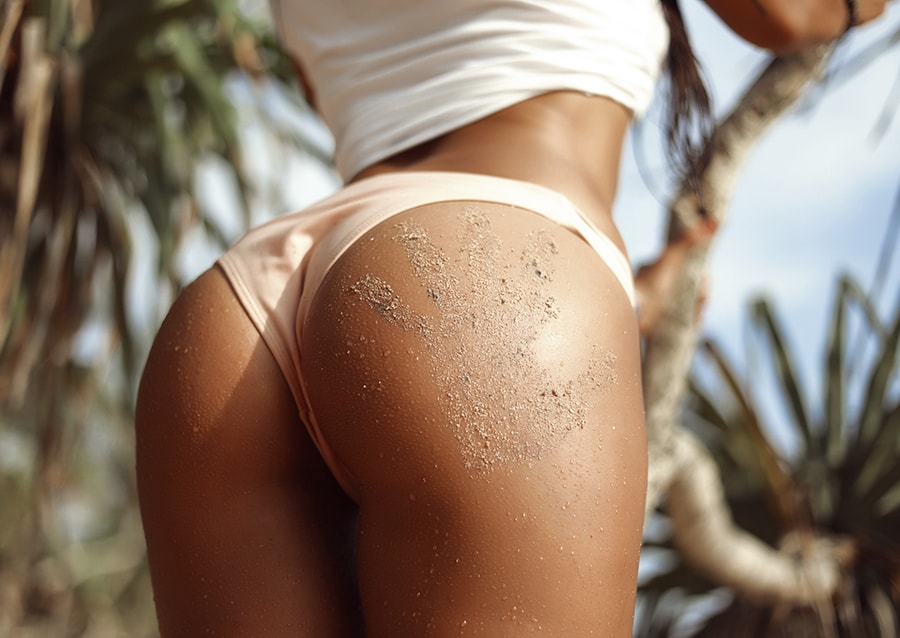 What does the Brazilian Butt Lift cost?
Elite Plastic Surgery All-Inclusive BBL Package
The cost of a Brazilian Butt Lift Miami is all-inclusive at Elite Plastic Surgery. Our BBL includes 360 lipo, which is lipo of the upper and lower abdomen, flanks, and upper and lower back. It also includes the surgical fee, anesthesia fee, facility fee, 2 custom compression garments, 2 post-operative massages, post-operative abdominal board, and post-operative lipo foam. Typically, we have a special promotion that reduces the cost of our BBL significantly. Contact our patient coordinators for a proper quote and be sure to ask about our current special.
Frequently asked questions
About the Brazilian Butt Lift
What is the minimum/maximum weight limit to be a candidate for the Brazilian Butt Lift?

At Elite Plastic Surgery, you need to have a max Body Mass Index (BMI) of 35 for the Brazilian butt lift. You also need to have enough fat that can be removed via liposuction from other areas of the body including the abdomen, back, hips and thighs, to be used for injection to the buttocks. Certain overweight patients may need to lose weight prior to the Brazilian Butt Lift surgery or choose a different procedure. Additionally, some patients may need to gain weight if they have insufficient fatty material for their discussed treatment plan.

Am I a good candidate for the Brazilian Butt Lift?

To determine whether a patient qualifies for Brazilian Butt Lift surgery, a consultation with Dr. Salama needs to take place. Depending on the body type of the patient, Dr. Salama can suggest other procedures if there is a better option for the patient or additional procedures, like a Tummy Tuck, that may be necessary in combination with the Brazilian Butt Lift.

What is the difference between butt implants and the Brazilian Butt Lift?

Butt implants require hard silicone implants to be inserted into the buttocks, while the Brazilian Butt Lift is a body contouring procedure where fat is removed from other areas of the body and transferred to the buttocks. Utilizing a patient's own natural tissue can provide a very natural-looking and feeling result that an implant may not be able to match. In certain cases, these procedures can be combined to achieve a more comprehensive enhancement. That said, each individual will have unique goals and Dr. Salama will discuss with you the right approach to achieve them.

Can I have liposuction performed in multiple parts of my body for the BBL?

Yes, but you should confirm the costs and any concerns with Dr. Salama. Many patients choose to have liposuction performed on the abdomen, hips, and thighs, but liposuction can be performed on virtually any area of the body. Certain restrictions will apply, and Dr. Salama can recommend one or more areas that are best suited to your anatomic needs and aesthetic goals. If you lack the appropriate amount of fatty tissue for your desired outcome, you may need to gain a small amount of weight to help make your goals more achievable.

Can I have other surgical procedures performed along with the Brazilian Butt Lift?

Yes, some of the procedures and treatments that are often combined with this technique include butt implants, tummy tuck surgery, and breast augmentation. We encourage you to confirm costs and any concerns with Dr. Salama so he can provide advice and guidance to help you achieve your goals within your budget.

Does Elite Plastic Surgery offer stay and post-op care for out-of-town patients?

No, Elite Plastic Surgery does not offers stay and post-op care. Please contact your patient coordinator for recommendations on post-op care.

What is the BBL post-op procedure?

Dr. Salama will explain any instructions for your recovery based on your individual treatment plan. However, many aspects of the healing process will be the same for everyone. For instance, patients need to avoid putting weight on their buttocks, must wear a compression garment for support, follow a special care regimen for at least ten days and cannot lay on their backs. Other directions will be provided in detail, and you will have several follow-up appointments to ensure recovery is going as planned. Your experience is very important to us and we encourage you to reach out with any questions or concerns at any time.

What are realistic expectations for the outcome?

Dr. Salama customizes every treatment plan. He takes the time to discuss your cosmetic goals during your initial consultation. An important part of this process will be going over what to expect when your results have finalized. While a dramatic change in shape is possible, what's attainable for you and your unique characteristics will ultimately dictate the degree of change feasible. We have found that well-informed patients are often the most satisfied and we make it a priority to help you understand every stage of treatment so you feel as comfortable and confident as possible.

Will I be treated for pain?

Yes, according to the needs of the patient. Dr. Salama will prescribe medication for the pain. Some temporary discomfort from the swelling, tenderness, and bruising is normal, and should fade with time. If pain increases after a couple of days or if something doesn't feel right, you should contact our medical team about your concerns and we will help you find a suitable solution. A little patience is required, but many people find the time passes quickly and that the improvements are worth the short wait and minor discomfort.
We understand you may have many questions about the Brazilian Butt Lift, and we're here to help answer them. Please reach out to our friendly and knowledgeable medical team to learn more or to schedule a consultation with Dr. Salama.