What causes Gynecomastia?
Gynecomastia can develop in young boys as well as adult men. Young boys and teens may experience this condition as a result of fluctuating hormones. If this is the case, the problem should resolve itself within a couple of years. Most adults and some minors acquire Gynecomastia due to genetic predisposition to fat and breast tissue accumulation in this area. Weight gain can exacerbate the problem as well.
To be clear, Gynecomastia refers to the amassing of breast tissue, and not solely fatty tissue, in the male breast area. Patients who have excess fat alone in this region are said to have Pseudo-Gynecomastia. Many men have a combination of breast and fatty tissue. There are treatment options to address both of these situations and achieve a flatter, smoother chest.
Who is a good candidate for this procedure?
Being in good general health is an important factor for any surgical procedure, and Dr. Salama will review your medical history as part of the initial consultation. He will listen carefully to your concerns and develop a customized solution that can provide as much relief for your condition as possible. After all, you shouldn't have to feel uncomfortable in your own body. We can help you address this concern and achieve your cosmetic goals.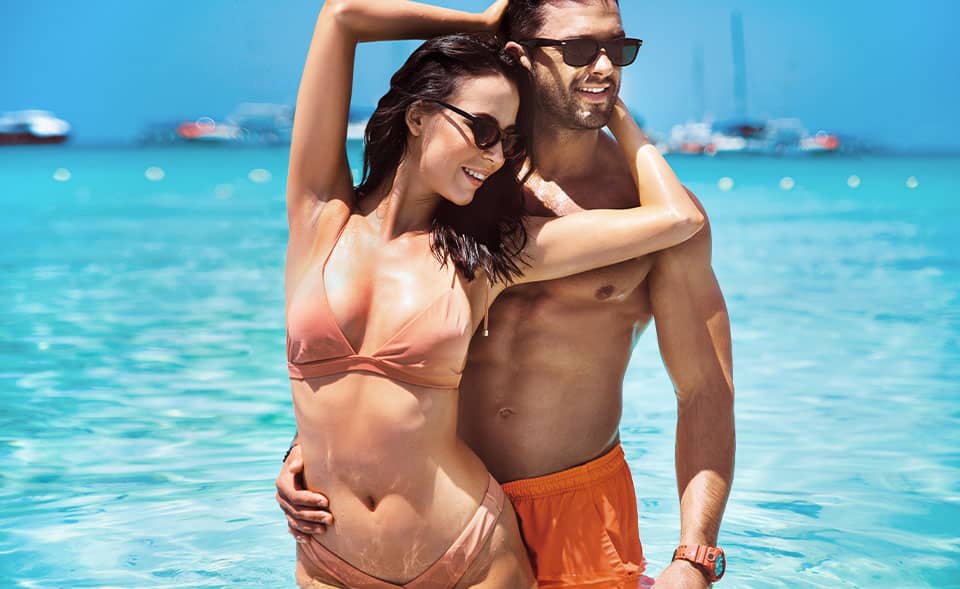 What treatments can be used to address Gynecomastia?
The most common procedure used to correct true Gynecomastia is called male breast reduction surgery. In this operation, two or three incisions are made and excess tissue and skin is removed. This process is very similar to a female Breast Reduction and will be tailored to the individual's unique needs. For men who have good skin quality and excess fatty tissue alone (Pseudo-Gynecomastia), Liposuction can be used to smooth the chest area. If there is excess skin, however, this will likely need to be trimmed away with a reduction procedure. Many men have a combination of breast tissue and fatty tissue, in which case both techniques can be used. Dr. Salama will explain what the best option is for your situation and desired outcome.
Our Stunning Gynecomastia (Male Breast Reduction) Results
View Gallery
What should I expect during the procedure?
Both Male Breast Reduction surgery and Liposuction are performed as outpatient procedures, which means you should be able to return home the same day as the operation. The size and number of your incisions will depend on your treatment plan, which Dr. Salama will discuss with you in advance. You will be given pre- and post-operative instructions to help make your experience as comfortable and successful as possible.
What is recovery like?
You should plan to take at least a week off from work, potentially more depending on your individual treatment plan and unique rate of healing. You will have bandages wrapped around the affected area and may need to wear a compression garment—Dr. Salama will provide additional details if this applies to you. Swelling, tenderness, and bruising are to be expected, and these effects should gradually fade as you recover. To help make this process as pleasant as possible, we will provide medication to minimize discomfort. After about a month to a month and-a-half you can begin exercising again, but you should not perform strenuous activity before this point. Full healing can take up to a year or more, but most patients will have a good idea of the final results after a few months.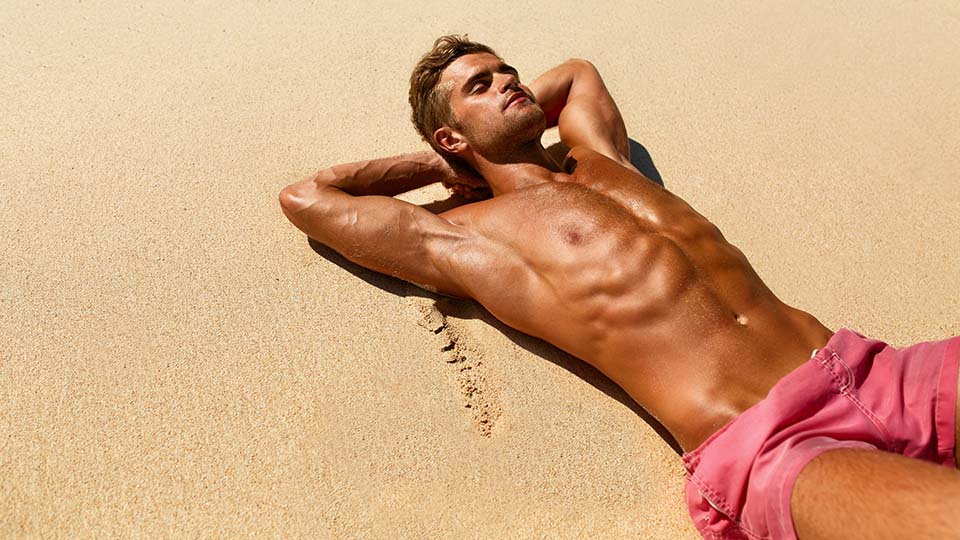 What will the results look like?
The purpose of Gynecomastia treatment is to achieve a smoother, flatter, and more classically masculine-looking chest. If Liposuction alone is performed, the scars should be small and relatively unnoticeable, although they may not ever be completely inconspicuous. With Male Breast Reduction, the incisions made are longer and can be noticeable. However, the marks should fade with time, becoming smoother and less visible. Most patients are so happy with their results they don't mind these modest signs of surgery.
Does insurance cover Male Breast Reduction surgery?
Gynecomastia surgery is usually considered to be an elective procedure and most medical insurance policies will not cover it. If your condition causes you extreme discomfort or if there is cancerous tissue found, there is a possibility your medical coverage could apply. Even so, it will likely only provide for a portion of the expenses. To help you bring the cost of the procedure into your budget, we offer a range of appealing financing options.
To learn more about Gynecomastia treatment, or to schedule a consultation with Dr. Salama, please reach out to our friendly and compassionate medical team today.