Stem-Iris Labia Sculpting is an innovative practice created by Dr. Bernard H. Stern that reconstructs the area of the Labia Minora to make it symmetrical and beautiful. This pioneering procedure can reduce and beautify an irregular, thick, dark, and/or butterfly labia and restore aesthetic elegance to the area. Symmetry and balance are important factors addressed in all forms of labia surgery. This procedure can have both functional and cosmetic benefits.
Often known as Labiaplasty, or Labia Reduction, surgery performed on the Labia Minora can have many benefits to your health, as well as to your sex life and overall self-image. For those women who are unhappy with the size or appearance of their Labia Minora, the topic can be one of sensitivity and shame. With a great cosmetic surgeon on your side, your problems with the area can be corrected and you will be restored to a beautiful new you. Embarrassment over aesthetics will be erased for good because of your Labiaplasty surgery.
Best of the Best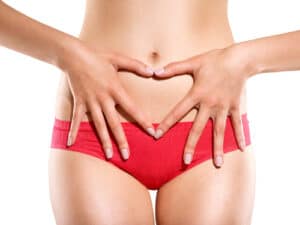 Female Genital Cosmetic Surgery is a demanding and precise field that few surgeons are able to master. Dr. Stern's cutting edge work on the Labia Minora has improved many woman's self-images and self-esteems. The best in the business, you can be assured that your most private and delicate areas are in good hands at Elite Plastic Surgery in Miami.
With care and attention to detail during every procedure, Stern has sculpted over 2,000 Labia Minora's to perfection. As the procedure increases in popularity, the demand for Dr. Stern's innovative work has been on the rise. Stem-Iris Labia Sculpting is a delicate procedure that can change your life forever. Discussing Labiaplasty, and other vaginal rejuvenation techniques, with your doctor will open the door to a happier, more confident new you.
If you are interested in learning more about this ground-breaking procedure, contact us today and schedule an appointment. Stem-Iris Labia Sculpting is a specialty of Dr. Stern's and he will be able to answer any questions you may have regarding the procedure.