For those who are seeking a complete rejuvenation of their vagina, the best way to get increased sensitivity and beautification of the area is to combine the procedures of Vaginoplasty and Labiaplasty. By undergoing both surgeries at once, you can completely reinvent the area and boost your self-image and self-esteem, along with increasing your sexual satisfaction.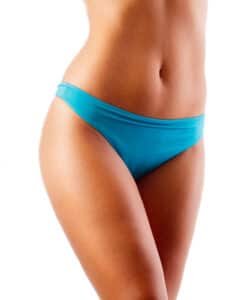 In Vaginal Rejuvenation, Vaginoplasty tackles the internal issues of the vagina. Loss of muscle control or a stretching/loosening of the vaginal muscles due to aging or vaginal child birth can cause a decrease in sexual sensitivity. With a Vaginoplasty procedure Dr. Stern can restore your vagina to a youthful, pre-pregnancy state. Combining this surgery with a Labiaplasty will assure that your external appearance will match your newly rejuvenated internal workings. Symmetry issues, as well as discoloration or irregularities of the Labia Minora will be addressed during this process. Stem-Iris Labia Sculpting is a cutting edge technique pioneered by Dr. Stern that will leave you looking and feeling amazing. After undergoing a combination of both Labiaplasty and Vaginoplasty procedures, you will be left with beautiful, sexually fulfilling results.
Best in the Business
Miami cosmetic surgeon Dr. Bernard H. Stern is an expert at both Vaginoplasty and Labiaplasty, and understands the impact that these surgeries can have on a woman's life. He has an acute attention to detail, and assures that after the procedure you will be satisfied with your results. With discretion and class, Dr. Stern will discuss your options with you regarding your cosmetic surgery.
Female Genital Cosmetic Surgery is a difficult practice and takes a highly skilled surgeon to master. Elite Plastic Surgery in Miami, Florida is confident that Dr. Stern is the most highly qualified cosmetic surgeon to perform your combination Vaginoplasty and Labiaplasty procedures.
If you are interested in learning more about combining external and internal vaginal rejuvenation procedures, contact us today and schedule an appointment. Vaginoplasty and Labiaplasy are both specialties of Dr. Stern's and he will be able to answer any questions you may have regarding the combination of these two procedures.