Vaginoplasty is designed with a woman's sexual gratification in mind. The procedure can increase and/or restore sexual satisfaction. After several vaginal births, or sometimes just due to the natural aging process, the muscles of the vagina can stretch, tear, and lose strength or tone. This can result in loss of control or support of the muscles and will decrease the feeling during sex. By tightening and rejuvenating the area, the vagina will be brought back to a youthful, pre-pregnancy state.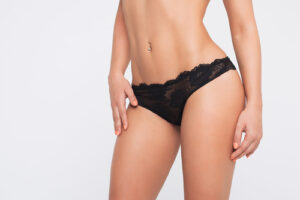 Increasing of the dimensions of the vagina can cause decreased sensitivity to the area and make intercourse less satisfying. With Dr. Salama's world-class care and attention to detail, the vagina can be restored and your likelihood of pleasure will increase dramatically. Vaginoplasty can give you back your self-confidence and increase your self-image. If you have experienced negative effects due to one or several vaginal childbirths, or have simply lost muscle support over the years, this procedure is here to help you regain control of your vagina and your life.
Vaginoplasty Consultation
With a sensitive topic like Vaginoplasty, you want to know that you are in the best hands possible. During your consultation with him, Dr. Salama will address any concerns you may have, as well as answer any questions that come up regarding your Vaginoplasty. He will also explore other vaginal procedure options with you such labiaplasty and vaginal rejuvenation.
Delicacy and discretion are highly valued attributes of Dr. Salama. As you learn more about Vaginoplasty and how it can restore your sexual gratification and muscle control, you will understand how important it is to select the right cosmetic surgeon for your procedure.
If you are interested in learning more about Vaginoplasty, contact our office today and schedule an appointment. Any questions or concerns you may have will be addressed by Dr. Salama.