Mini Abdominoplasty Surgery – Anesthesia Miami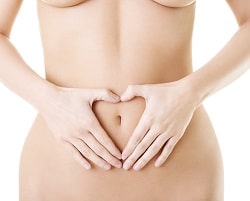 Are you considering mini abdominoplasty surgery to tighten and contour your lower abdomen? If so, it's best to understand the surgical process. Before any tissues are altered or any incisions are made, anesthesia must be applied.
Mini abdominoplasty surgery will begin with the application of either local or general anesthesia. This choice will be made by both you and your plastic surgeon during your initial consultation.
Local anesthesia involves a numbing of the area targeted for surgery. General anesthesia instead puts the patient into a temporary unconscious state, where they will not feel any pain.
Discuss the anesthesia options for your mini abdominoplasty surgery during a consultation – set up an appointment by contacting our office. Skilled board-certified plastic surgeon Dr. Moises Salama has the experience needed to answer all of your questions.