Breast Implant Surgery Recovery – Miami Breast Procedures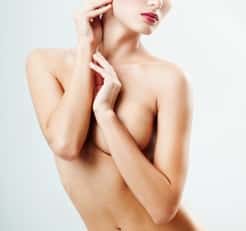 Healing after breast augmentation is one of the most important aspects of the procedure. Read on to find out more about breast implant surgery recovery.
Your recovery for breast implant surgery will require patience and care. Around one to two weeks from the date of the procedure, you'll need to begin carefully massaging your breasts to soften the tissues. Because the implants may sit high on the chest at first, this technique is used to help them settle to their proper positions.
Board-certified Miami plastic surgeon Dr. Moises Salama can walk you through the breast augmentation procedure and give you more tips on healing. Make an appointment with our office to learn more about breast implant surgery recovery and other aspects of breast enhancement.