Tummy Tuck Surgery – Miami Body Contouring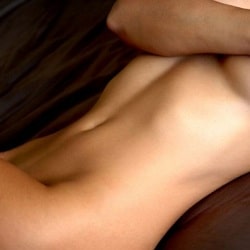 Excess drooping skin, excess fatty tissue, and drooping muscles tissue are all issues that can affect the abdomen over the years. For a tight, sculpted tummy in no time flat, consider tummy tuck surgery.
The consultation is one of the most important parts of preparing for a tummy tuck surgery. During this consultation, you and your plastic surgeon will discuss your anesthesia options. For the tummy tuck, also known as the abdominoplasty, you will receive either general anesthesia or local anesthesia to ensure a painless procedure.
You can learn more about general anesthesia, local anesthesia, and tummy tuck surgery by speaking with experienced board-certified plastic surgeon Dr. Moises Salama. Make an appointment for a consultation with Dr. Salama – contact our office today.