Why Gummy Bear Breast Implants May Be the Ideal Choice for You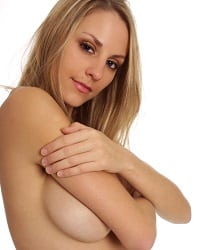 If you're interested in a breast augmentation surgery, you may be mulling over your breast implant options. Silicone or saline? Luckily, there's a cutting-edge implant with so many benefits that your decision might now be an easy one. These popular implants are known as Gummy Bear implants.
Gummy Bear breast implants can be described as high-strength cohesive silicone gel implants. These implants have a semi-solid structure, since they contain a highly dense material inside them.
"Gummy Bear breast implants" was a term coined by California plastic surgeon Dr. Grant Stevens. According to Dr. Stevens, this name was given to the implants for the simple reason that when you cut them in half, the breast implants continue to remain stable and do not lose their shape. In this way, they are reminiscent of chewable gummy bear candies.
These revolutionary breast implants feel and appear very similar to your natural breasts. In addition to this, they are typically safer and have a minimal rupture rate.
Below are some additional advantages of the Gummy Bear breast implants:
Maintenance of Implant Shape
One of the biggest advantages of getting Gummy Bear breast implants is that these cohesive gel implants are likely to maintain their shape over a longer period of time in comparison to saline or silicone implants. Why is this?
Because other implants are subjected to the natural gravitational force of the earth and the individual shape of a woman's breast, they change shape over a period of time. However, with Gummy Bear breast implants, the situation is slightly different.
These implants have a distinctive shape. Instead of the implants adjusting to the shape of the breasts, the breasts conform to the shape of the implants. This means that the breasts continue to maintain their post-augmentation shape.
Reduced or No Risk of Leakage or Rupturing
Unlike other implants, with Gummy Bear breast implants, you do not have to worry about leakage or rupturing. These implants contain a dense material inside them and this material is unlikely to leak inside your body if the implant gets ruptured. Also, traditional shells tend to break along fold lines, but with cohesive gel implants, the development of fold lines is unlikely.
Minimal Scar Tissue
Plastic surgeons suggest that Gummy Bear breast implants, being cohesive gel implants, usually leave behind minimal firm scar tissue. The reason for this is yet unknown. According to some people, this might be because of less silicone diffusion. Others believe that since the implant is firmer, the body is prevented from contracting around the placed implant.
Regardless of the reason, the reduced risk of tissue scarring is a big advantage of gummy bear breast implants over the other traditional types of implants.
Contact Our Office to Find Out More
If you're looking to enhance the size and projection of your breasts, Gummy Bear implants might be the ideal choice for your breast augmentation. Take the first step to fuller breasts – contact our office and schedule an appointment for a helpful consultation. Dr. Moises Salama is a board-certified plastic surgeon who will be happy to answer any questions you may have and create a surgical plan for your breast implant surgery.