Mini Tummy Tuck – Miami Excess Tissue Removal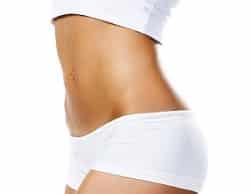 Have you looked in the mirror and noticed a flabbier stomach? Pregnancy and weight gain are both causes of stomach flab. If you're experiencing this unfortunate issue, a mini tummy tuck may be the right solution for you.
Pregnancy and an increase in weight result in loosened abdominal muscle tissue, excess skin, and new fatty deposits. As the underlying fat and muscle tissue change, the skin grows to accommodate them. With a mini tummy tuck, your plastic surgeon is able to address these changes in skin, fat, and muscle tissue.
If you're interested in a mini tummy tuck or a full tummy tuck, Dr. Salama will be happy to evaluate your abdominal area and recommend a course of action. Dr. Moises Salama is a board-certified plastic surgeon serving the Miami area. Contact us to arrange a consultation.