Breast Lift With Implants Procedure – Breast Surgery Miami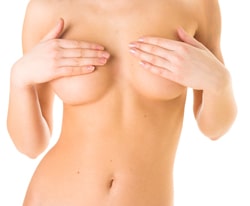 When a patient is looking for total breast rejuvenation, sometimes a breast lift or breast augmentation alone simply will not get the job done. For comprehensive rejuvenation, we offer the breast lift with implants procedure.
A typical issue that comes along with the addition of breast implants is extra weight in the breasts. This extra weight can cause a degree of sagging. Getting a breast lift with implants procedure addresses this issue before it becomes a problem, ridding the breasts of excess skin to correct and avoid sag.
If you would like to find out more about the breast lift with implants procedure and what it can do for you, speak with Dr. Moises Salama, a skilled board-certified plastic surgeon. To schedule a consultation with Dr. Salama, contact us today.