Breast Lift With Implants – Upper-Pole Fullness Miami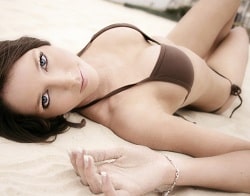 In the upper part of the breasts, known as the upper pole, fullness can be extremely appealing. Unfortunately, with the passage of time, this fullness is reduced as the breasts lose support and begin to sag. To restore both upper-pole fullness and breast perkiness, consider a breast lift with implants.
When you get a breast lift with implants, you're getting complete rejuvenation and enhancement of the breasts. A breast lift and a breast augmentation both fulfill different goals, and when paired together, they're even more effective at transforming the overall look of the breasts.
Find out more about the benefits of a breast lift with implants – come into our office and discuss the procedure with board-certified plastic surgeon Dr. Moises Salama. Dr. Salama will answer any questions you may have regarding the procedure. To make an appointment, contact us.