Breast Reduction – Miami Recovery Process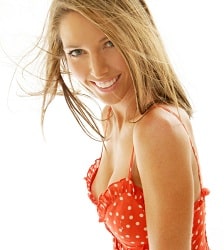 Following the breast reduction procedure, the recovering breast tissues will need time to heal and fully settle. Physicians recommend being quite careful with the area for at least a month and a half.
Even before the breast reduction recovery process is complete, you'll feel a difference in the amount of strain on the shoulders, neck, and back. Once you're back to normal, you'll find that the issues that were bothering you before the procedure have disappeared.
So if you feel that breast reduction surgery is right for you, contact our office to set up a consultation. You'll speak with board-certified plastic surgeons Doctor Moises Salama, skilled medical practitioner with years of breast surgery experience. Together, you'll plan out your breast reduction procedure in a way that addresses your concerns and targets your goals.