Butt Augmentation – Miami Enhancement Procedure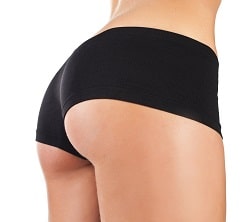 The buttocks is a part of the body that can offer a great deal of aesthetic appeal. Though the use of silicone implants, we are able to enhance this region during butt augmentation surgery.
When it comes to butt augmentation, patients are often eligible for two types of incisions. One option, an incision made between the bottom of the cheek and the thigh, is the better choice when it comes to a lowered risk of infection.The other option, an incision at the top of the crease between the cheeks, is best for camouflaging post-surgical marks.
Speak with Dr. Moises Salama, a board-certified plastic surgeon in the Miami area, during a butt augmentation consultation to decide on the best incision choice for you. To arrange a consultation, contact us today.