Gluteal Augmentation Recovery – Buttock Implants Miami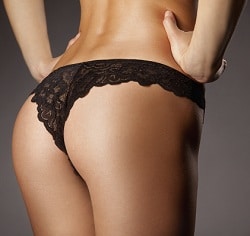 A new, beautiful butt can be yours with the help of butt augmentation. One type of augmentation is done using buttock implants, solid silicone inserts that add firmness and shape to the buttocks. Once you've gotten this procedure, you'll need to focus on gluteal augmentation recovery.
Rest often during your gluteal augmentation recovery process. It's important to make sure to move and stay somewhat active, which helps the blood flow. You should be able to go back to performing your typical activities within around one week to one month at the latest.
It will also be helpful to take around five to 14 days off of work during gluteal augmentation recovery. Your body's internal and external tissues will be healing and setting in their new positions.
Speak with board-certified plastic surgeon Dr. Moises Salama to discuss the buttocks augmentation procedure in greater detail. Arrange a consultation by contacting our office.