Mommy Makeover Recovery – Miami Post-Pregnancy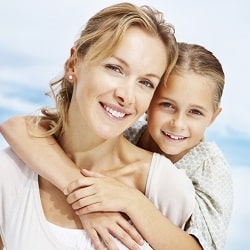 If you're feeling self-conscious about your post-pregnancy body and want to get back in shape and looking better than ever, it's time for a Mommy Makeover. One key aspect of this procedure is your Mommy Makeover recovery process.
Because the Mommy Makeover is a combination of several enhancement surgeries, undergoing it will save you a lot of time compared to getting those individual procedures separately. You'll have a condensed Mommy Makeover recovery period, making it so you'll avoid a lot of downtime. The sooner you can resume your life, the sooner you'll be able to show off your beautiful new figure!
Schedule your Mommy Makeover consultation by contacting us today. Board-certified plastic surgeon Dr. Moises Salama, a skilled medical professional, will be able to tell you more about your shorter Mommy Makeover recovery period and begin planning out your procedure package.