A Board-Certified Plastic Surgeon Is Your Best Option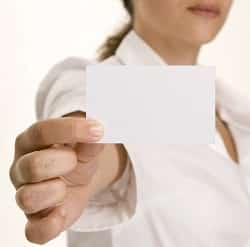 People come in all shapes, sizes, and appearances. There's one thing that numerous people have in common, regardless of their differences: a feeling of inadequacy about how they look. If you are interested in changing an aspect of your appearance, plastic surgery may help.
Plastic surgery techniques have evolved in the last few years, and many procedures are now relatively painless, fast, and convenient, with a quick recovery time. In the hands of a skilled surgeon, plastic surgery can do wonders for you. Thus, choosing the right plastic surgeon to perform your procedure is very important.
Board Certification
A surgeon with board certification has satisfied the criteria imposed by certifying bodies such as the American Board of Plastic Surgery. It is important to choose a plastic surgeon that has been certified by the American Board of Plastic Surgery.
Board certifications are typically offered to surgeons who have completed specified years of residency practice in plastic surgery. Also, the surgeons must have passed written tests and interviews.
Why Board Certification?
Most people do not know that anybody with a medical degree can style themselves as a plastic surgeon. However, if you want to be treated by someone who actually qualified to perform plastic surgery, you need to choose someone who is board certified.
Since plastic surgery is a delicate process that can have a lasting and wide-ranging impact on your appearance, health, and self confidence, you'll need to ensure that your doctor has the proper skills and the experience. Board certification confirms the expertise of the plastic surgeon.
Choosing a Plastic Surgeon
Board certification is the first step toward choosing a plastic surgeon, and you can easily check the American Board of Plastic Surgery site to find information on the membership of a surgeon.
Another step to take is to check how long the plastic surgeon has been practicing. This specifically covers the experience the plastic surgeon has in practicing the procedure you are planning to undergo. At least two years of experience will assure you of the best treatment and care.
The Facility
Plastic surgeons may perform surgical procedures at their own clinic or in a hospital. Being treated at the clinic has many benefits, such as personalized care and attention. However, for longer or more complicated surgeries, a hospital may be best. A surgeon who is able to offer treatment at a hospital has met the requirements for performing surgeries at a hospital. This adds to the surgeon's credibility.
Arranging a Consultation
By selecting an experienced board-certified plastic surgeon, you enhance the chances of the best outcomes and minimize the chance of complications from the surgery. A good plastic surgeon with years of experience will offer an in-depth consultation.
During your consultation, your plastic surgeon will understand your requirements and expectations, explain the procedure in detail, and offer you all the information you need to make the right decision.
Contact us to schedule a consultation with Dr. Moises Salama, a skilled and experienced board-certified plastic surgeon with numerous satisfied patients. Dr. Salama is sure to be the ideal choice for your next procedure.