Plastic Surgery Scar Prevention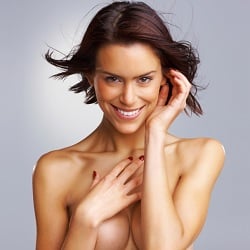 Choosing to undergo a plastic surgery procedure is a major decision that shouldn't be taken lightly. Not only are you making the choice to undergo a significant, and often, permanent change to the body, but you are also committing to the potential downtime that you will have to endure. Plastic surgeries, however, can provide a large number of great benefits depending on the procedure you decide on.
A well-done plastic surgery can improve the way you look and give you a much needed confidence boost if the current appearance of your body is making you feel insecure. However, a small detail associated with a surgical procedure is the occurrence of post-surgical marks.
The idea of having post-surgical marks may make some people second guess their decision about undergoing any procedure, but with an excellent surgeon, it's nothing to worry about. Your surgeon will strategically make incisions to keep any marks hidden and there are a variety of treatment options available to help decrease their appearance.
bioCorneum+
bioCorneum®+ is a treatment that's effective in minimizing the appearance of post-surgical marks. This treatment involves applying a silicone sheet over the treatment area. The sheet will then bind with the cells that make up the outer layer of the skin. The gel will serve as a barrier to protect you against the harmful rays of the sun and improve the appearance of the skin.
The sheet is flexible, breathable, and most importantly, it's approved by the FDA. Utilizing this treatment can keep your skin hydrated, improve your results, and reduce the appearance of post-surgical marks.
Massaging
Studies have shown that massaging the treatment area can stimulate cell rejuvenation and reduce the appearance of post-surgical marks. Massaging is also known to stimulate blood flow and improve the body's ability to recover.
To be effective, the massage should be gentle and received on a regular basis. Experts advise using cocoa butter lotion, as it is known to help with cell regeneration. Massaging must be done only when the wound is closed and the sutures are absorbed.
Arnika Forte
Arnika Forte is a prescription drug that is composed of bromelain and arnica montana. These components have been observed to help patients recover from pain, bruising, and post-surgical marks at a rapid rate.
Steroid Injections
Steroid injections are often administered to reduce inflammation and the occurrence of surgical marks. Though, there are topical and oral alternatives, injections have been observed to be more effective. The injections are administered into the epidermis right away.
You might be advised to take time out to get plenty of rest after the injection is administered. This will allow the steroid to move through the body and work with maximum efficiency. You will need to keep the area clean and covered after the injection has been administered.
Contact Our Office
Undergoing a plastic surgery procedure can help you achieve your ideal body and make you feel happier, confident, and rejuvenated. If you have any questions or concerns about any post-surgical marks that may occur, contact our office. Dr. Moises, a board-certified plastic surgeon, will answer any of the questions you have and develop a strategic way to hide and reduce any marks that may occur after undergoing a procedure.