Selecting A Plastic Surgeon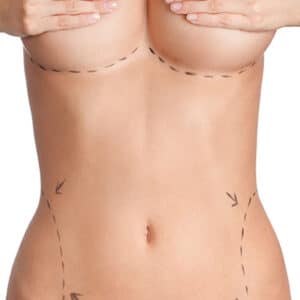 Are you considering plastic surgery? Well, no matter what plastic surgery procedure you're interested in – Brazilian Butt Lift, Breast Augmentation, Liposuction, Tummy Tuck, etc. – the most important thing is choosing the right plastic surgeon for the job!
This means: DO YOUR RESEARCH. Make sure your plastic surgeon is board-certified, has a clean medical license, the proper experience, and a proven safety record. Remember, you're putting your health and safety into the hands of this physician. You don't want to put yourself and your desired results at risk. Choose a plastic surgeon you can trust above all others.
Board Certification
It's a terrible shame, but there are many sham plastic surgeons out there that prey on unsuspecting patients. So first and foremost make sure to select a board-certified plastic surgeon. Research surgeons that are certified by the American Board of Plastic Surgery (ABPS). The ABPS is the only organization recognized by the American Board of Medical Specialties (ABMS) for certifying plastic surgeons. Doctors who are board-certified by the ABPS are held to certain standards. This certification means they have gone through rigorous training, which reduces your risk as a patient.
Becoming certified by the American Board of Plastic Surgery (ABPS) involves several requirements. Along with passing the requisite tests, a surgeon must have at least five years of experience with general surgery and plastic surgery. Completion of a five-year residency program is also required, as are at least two years of professional practice experience.
Something else to look for is organizations and societies the plastic surgeon is actively involved in. For example, Plastic surgeons who are members of the American Society for Aesthetic Plastic Surgery (ASAPS) achieve membership by invitation only. Only surgeons who are certified by the ABPS can be members of ASAPS, and they must also have significant cosmetic surgery experience.
Medical License
After receiving a medical degree, one must apply for a state medical license in order to become a legally practicing physician. The state will then conduct background checks and evaluates the subject's education and training record in order to provide them with a medical license.
When deciding on your plastic surgeon, it is best to find one with a clean medical license, one without a history of suspensions or other disciplinary actions to increase your chances of success.
Experience
Research the doctor's experience. What type of procedure are you looking to get done: a Mommy Makeover, Brazilian Butt Lift, Breast Lift, Liposuction, etc.? Now, this has an impact on the plastic surgeon you select because they need to be well versed in the type of procedure you're interested in. They should have performed the procedure numerous times and with satisfactory results. When it comes to results, quality is key.
Life-Saving Measures
A trained plastic surgeon knows that patient safety is paramount. In the event of an unforeseen surgical complication, only a plastic surgeon with the necessary training and experience can take proper action to remedy the situation.
Life-saving measures at Elite Plastic Surgery involve having an onsite risk manager and registered nurse ensure:
• All medical protocols are followed
• Patient charts are being documented accurately
• Required life-saving medicines are available and current
• Medical staff is trained on life-saving measures
• All medical staff credentials are current
• Physician staff credentials are active and clear with current hospital privileges
• ACLS & BLS credentials are active and up to date
• Inspections are conducted in order to ensure all equipment is properly functioning
We also hold quarterly inspections for patient safety, bi-annual inspections of our anesthesia machines for accuracy and functionality, and annual medical equipment inspections.
The Elite Plastic Surgery Difference
At Elite Plastic Surgery, we put quality patient care first. Unlike other plastic surgery practices, Elite Plastic Surgery prioritizes patients, not profit. We provide a unique individualized experience for each of our patients, ensuring that they get the results they desire in a safe and comfortable environment.
Evaluations are performed on prospective patients to make sure that plastic surgery is right for them. If they are not good candidates for the procedures they desire, we will not perform those procedures. Instead, we will provide a professional recommendation for the best course of action.
In addition, we only perform as many procedures in a day as is prudent. We schedule procedures around our surgeon's schedules to make sure that they are well rested and in an optimal state for performing surgery.
Dr. Moises Salama
Dr. Moises Salama is a highly knowledgeable board-certified plastic surgeon and a member of ASAPS. He's performed a variety of procedures for numerous satisfied patients from all over the world including the Miami area.
Dr. Salama specializes in the Brazilian Butt Lift, a procedure that enhances and augments the buttocks through fat transfer (also known as fat grafting). Trouble regions of the body are contoured via liposuction, and the removed fat is then processed and injected into the buttocks resulting in a more prominent, attractive buttocks and hourglass figure. Not only did Dr. Salama popularize the Brazilian Butt Lift surgery, he has performed thousands of them, more than 4,000 to date, producing results patients are proud of!
Choose Dr. Salama for your next plastic surgery procedure. Contact our office today to arrange for your complimentary consultation!