Taking Care After Plastic Surgery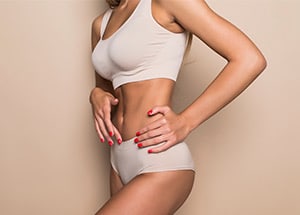 A patient's health and safety are top priority when it comes to plastic surgery. After having surgery, the recovery period is a critical stage of the plastic surgery journey. This is why following your surgeon's post-op instructions to the letter, will not only help you avoid complications and make you feel more comfortable, but also ensure you have optimal results.
I like to provide all my patients with general post-surgical care instructions, in addition to specific procedure instructions. These general care instructions offer valuable information on things like what you need to do and what you need to buy before having surgery to prepare for a better post-op experience. They also provide insight on how you can expect to feel physically and what you may have to go through.
Here's a quick 10 item list on some of the typical directives you'll find in our general post-surgery care instructions to help you get an idea of the necessities.
Arrange for transportation post-surgery. You will not be in any condition to drive or to take public transportation when you get out of surgery. Also, make sure you can easily travel to our office for the first 10 days following surgery.
Have a responsible adult or caretaker stay with you for at least three days after your surgery to take care of you since your mobility may be limited.
Take only the medications prescribed to you and as directed. Meds should be taken with food. If you're unable to manage your meds properly, have a trusted someone manage them for you.
Eat food that's soft and bland for the first couple of days. Afterwards, you can slowly resume your normal diet in order to provide your body energy for recovery.
Remain free of alcoholic beverages for the first 24 hours after surgery, as drinking alcohol increases the risk of bleeding since it dilates the blood vessels. Plus, pain meds and alcohol don't mix.
Abstain from smoking for 60 days after surgery. Smoking does not only slow down the healing process, it can cause complications.
Avoid baths for 14 days following surgery. You can only shower, but get permission from your surgeon first. Absolutely no hot tubs for at least four weeks.
Call our office immediately if you experience any of the following symptoms: fever, pain that you're unable to control with meds, inflamed incisions, concentrated swelling on one side of an area, wheezing or tightness in the throat or any other indicators of an allergic reaction to the medications.
A clearance to return to work will be given to you by your surgeon once he feels you're sufficiently recovered.
Monitor your bowel movements for the first two days after surgery. It can be problematic is none occur. Use over-the-counter laxatives to help.
Now that you have an understanding of the importance of post-op care, be sure to ask your plastic surgeon any questions you may have on post-surgery so that you feel most at ease during your recovery. Contact us for more info.