Sculpting your body to its ideal shape, body contouring allows you to tighten, tone and lift areas including the tummy, buttocks, thighs and more.
Sculpt, Chisel, Tighten, Contour and More
When it comes to body contouring, women and men in Miami have a variety of options to achieve the shape of their dreams, including: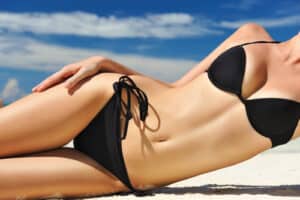 Body Contouring at Its Best
Whether you are looking to lift skin that has sagged due to age or genetics, tone the body for beach season or remove excess skin following dramatic weight loss, the body contouring experts at Elite Plastic Surgery can help. Dr. Salama offers a unique combination of technical skill with artistry to help you achieve the results and the body you have always wanted.
Consultation with a Board Certified Plastic Surgeon
If you are considering any body contouring procedure, you should first meet with a board certified cosmetic surgeon who is skilled and experienced in the areas you want to focus on. At Elite Plastic Surgery, Dr. Salama can meet with you to discuss:
Your expectations for body contouring
The in's and out's of the various procedures
Medical history and current medications
The options available for the procedure you are considering
Any other cosmetic surgery you are interested in
Based on your individual circumstances, a variety of surgical techniques may be recommended. You can discuss the best options for you and your body with Dr. Salama.
Elite Plastic Surgery provides expert care and the best in cosmetic services.
Contact Us
If you are interested in learning more about body contouring procedures or in scheduling an appointment, please contact us today for more information.