Lower Abdominal Contouring – Tummy Tuck Miami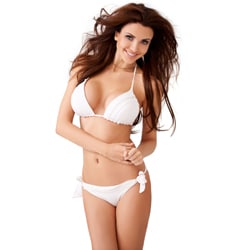 Tired of that sagging tummy? Do you ever wish you could get your lower abdomen in shape? Lower abdominal contouring, also known as a mini tummy tuck, will help you get the taut, toned abdomen you've been looking for.
Lower abdominal contouring is an excellent alternative to the full abdominoplasty procedure for many patients. Part of its appeal is that it is a less invasive procedure. This is because of several factors, including the smaller incision involved and the lessened degree of change to the abdominal tissues.
Board-certified plastic surgeon Dr. Moises Salama performs numerous aesthetic procedures for patients in the Miami area, including lower abdominal contouring. To get started on the road to a better body, contact our office today and arrange a consultation.