Tummy Tuck Procedure – Miami Stretch Marks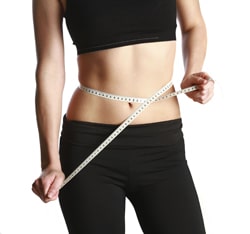 When stretch marks form on the skin of a person's stomach, they become a source of feelings of embarrassment and self-consciousness. Happily, during a tummy tuck procedure, the skin in this area is smoothed and reshaped. As a result, stretch marks are often smoothed out and can disappear entirely.
What causes stretch marks? A person's skin can stretch to accommodate growth spurts, weight gain, childbirth, and various other situations. When the skin stretches too quickly, the tissues tear, creating stretch marks.
The tummy tuck procedure is primarily used to remove excess skin and fat while reshaping muscle. It leaves the skin of the stomach tighter and firmer, which typically has the added benefit of removing those troublesome stretch marks.
Interested in discussing the numerous benefits of a tummy tuck procedure in greater detail? Make an appointment by contacting our office. Dr. Moises Salama, a board-certified plastic surgeon, will be happy to evaluate your abdominal area and offer a recommended course of action.