Abdominoplasty Procedure – Miami Stomach Contouring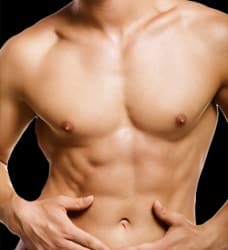 Feeling self-conscious about the look of your stomach? Diet and exercise often has no effect on many of the abdominal issues that make many people feel embarrassed. You may be interested in the abdominoplasty procedure, a stomach contouring surgery used to create a firm, fit appearance for the midsection.
How do people end up with excess sagging skin tissue, loose muscle tissue, and stubborn pockets of excess fat? Typically, these issues can come about as a result of dramatic weight loss or gain, pregnancy and childbirth, the aging process, and genetics.
Dr. Moises Salama, a board-certified plastic surgeon, has all the information you need to get started on the road to your quality abdominoplasty procedure. Speak to Dr. Salama – schedule a consultation to discuss the abdominoplasty procedure by contacting us today.