Augmentation Mastopexy Offers Perkier and Fuller Breasts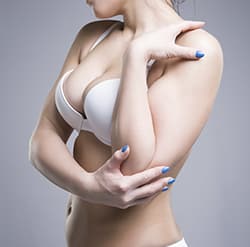 If you asked several women about the one thing that they would like to improve about their appearance, chances are that many would choose fuller, perkier breasts. Breasts have a direct influence on the overall shape of the body, and so women who feel their breasts are saggy or small don't feel very happy with their bodies as a whole.
For a long-lasting solution, women come in for an augmentation mastopexy procedure. This combination procedure can give patients exactly the kind of breasts that they have always hoped to have.
Excellent Candidates for Augmentation Mastopexy
If you feel that you need fuller and perkier breasts, all you need to do is arrange a consultation. During this consultation, you will find out if you are in proper physical health to undergo the procedure.
Here are some of the common cases where women choose to get augmentation mastopexy:
To address aging issues: As with any other part of the body, beats to tend to sag and lose their shape with age. In fact, the effects of aging are seen more in breasts than in most other parts of the body, and sagging due to age can begin as young as your 30s. The weight of the breast tissues pushing against the skin results in a quicker loss of elasticity and firmness. There is also a loss of volume over time. An augmentation mastopexy corrects both the sagging of the breasts and the loss of volume, making it one of the best techniques to get your breasts back into shape!
To maintain your figure: For many women, their figure is highly influenced by the shape of their breasts. Of course, not everyone is fortunate enough to have full, voluminous, and perky breasts. However, with an augmentation mastopexy, women can get the dream shape that they've always desired.
Beauty pageants, modeling, acting: Augmentation mastopexy can also be the way to go for women who are seeking a career in popular media. In order to be selected for modeling, acting, and pageants, there are specific beauty standards that often must be met, and augmentation mastopexy can help to conform to these standards.
What Can I Expect from an Augmentation Mastopexy?
Fuller, more voluminous breasts
Perky, well-shaped breasts that sit higher up on the chest
More symmetrical breasts
The Augmentation Mastopexy Process
Augmentation mastopexy surgery usually requires around one hour to perform. At the start of augmentation mastopexy, the patient will receive general anesthesia.
Following this, incisions will be created for insertion of the breast implants. These can be made in the armpit, in the breast fold, or around the areola. After insertion of the implants, the breast lift part of the procedure will be performed. This involves removal of excess skin in order to tighten the region. To complete the process, the incisions are closed with sutures.
When you speak with experienced board-certified plastic surgeon Dr. Moises Salama during a consultation, you'll be able to describe your augmentation mastopexy goals. You'll also be able to ask questions and learn more about the procedure. To get started, contact our office and make an appointment for a consultation.