Dr. Salama Partners With Haute Living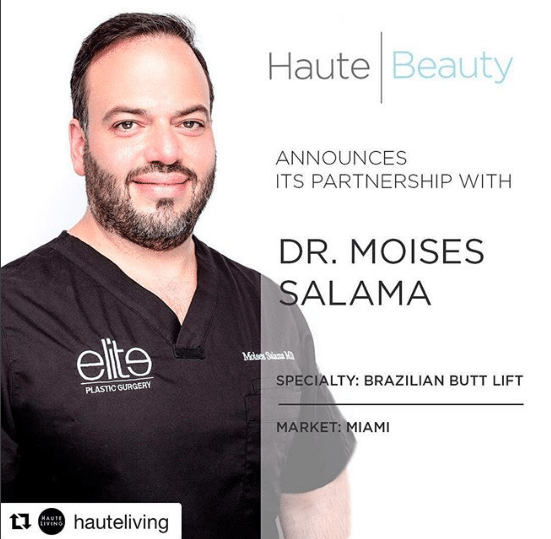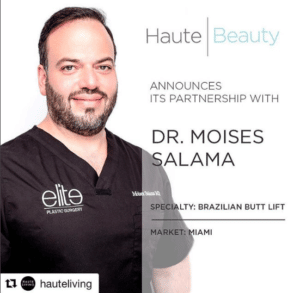 We're excited to announce, Dr. Moises Salama has partnered with Haute Living as a beauty expert for the Miami Market. Founded in 2004, Haute Living is a leading network of luxury lifestyle publications based in Miami, Fl. Serving as a definitive guide to the finer things in life, Haute Living focuses on current power players and luxury goods and services. As part of the partnership, Haute Living will feature original monthly articles on plastic surgery by Dr. Salama dedicated to his expertise, the Brazilian Butt Lift procedure, on the Haute Living website and print magazine. The endeavor allows Dr. Salama to educate new audiences on the science and commitment that is plastic surgery. Topics covered in Dr. Salama's "Your BBL Resource" series will include:
What Exactly is a Brazilian Butt Lift
What Questions Should I Ask During the Plastic Surgery Consultation?
Brazilian Butt Lift Recovery
Are You a Good Candidate for the Brazilian Butt Lift?
Benefits of a Brazilian Butt Lift
Be sure to stay tuned!