Augmentation Mammaplasty Recovery – Miami Restriction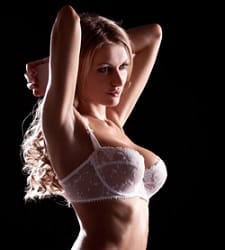 Often, patients feel that their breasts are lacking in volume and desire larger breasts. A breast augmentation, or augmentation mammaplasty, is the perfect solution, and part of this procedure is the augmentation mammaplasty recovery period.
Once your augmentation mammaplasty is complete, you will need to go home and rest. For around four weeks from the date of the procedure, do not participate in any physically taxing activities, including exercise and sports. This will help to ensure a smooth augmentation mammaplasty recovery as your body heals and gets used to the new breast implants.
Excited about your breast augmentation and looking forward to finding out more? If so, speak with Dr. Moises Salama, a board-certified plastic surgeon. Make an appointment to learn more about augmentation mammaplasty recovery – contact us today.