Partial Tummy Tuck Surgery – Mini Tuck Miami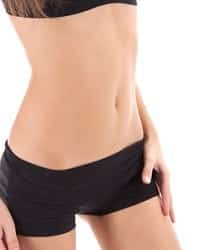 Partial tummy tuck surgery is a method of resculpting and recontouring the lower abdomen, resulting in a tighter and more toned stomach.
When you come in for partial tummy tuck surgery, expect your procedure to take around one to three hours to perform. Your surgery will be on the shorter side of this if you have less skin, fat, and muscle tissue to adjust, or if only one type of these tissues is being altered.
Are you interested in learning more about partial tummy tuck? You can ask any questions you may have during a consultation at our office. Contact us to schedule a consultation. You'll be able to talk to board-certified plastic surgeon Dr. Moises Salama about this and our many other aesthetic procedures.