Breast Augmentation – Breast Surgery Options Miami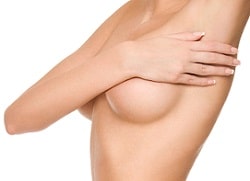 Are you considering enhancing your bustline with a breast augmentation procedure? Breast enhancement can be an exciting endeavor that provides lasting results. The best way to approach your breast surgery is with realistic expectations, keeping in mind that you'll get your ideal results from being communicative with your plastic surgeon.
Before your breast augmentation consultation, it's helpful to look at your needs and goals. What is your desired cup size? What are your preferences regarding general and local anesthesia? Are you interested in silicone or saline implants? Answering these basic questions for yourself will in turn bring up more-complex questions, which you will be able to ask your plastic surgeon during the consultation.
Visit Dr. Moises Salama, a board-certified plastic surgeon with a great deal of experience, to learn more about your breast augmentation options. Dr. Salama will gladly answer any questions you may have. To arrange a consultation, contact our office.