Breast Augmentation Recovery Tips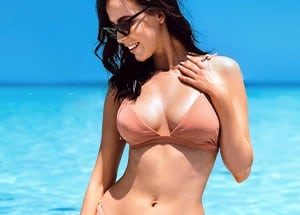 Beautiful breasts can be an incredible boost in confidence, the epitome of femininity. Here at Elite Plastic Surgery, Dr. Moises Salama specializes in breast augmentation enhancing the size and shape of your breasts to meet your plastic surgery goals. We understand how the "perfect breasts" can be life-altering and want you to feel confident and comfortable with your body.
Once you have your ideal breasts thanks to breast augmentation surgery, you'll want to make sure your recovery is smooth sailing. For this reason, to assist you during the post-op stage, we've compiled a list of 10 tips to see you through a speedy and easy recovery.
Seek Assistance
Breast augmentation is major surgery. Although the recovery might not be considered as difficult as with other procedures, we do recommend you have someone to care for you for the first couple of days following your surgery. They will be extremely helpful in gathering things for you, preparing your meals, helping you to the bathroom, caring for your kids if you have children, driving you to post-op appointments and the like.
Get Ample Rest and Sleep
While it sounds easy enough, getting sufficient rest and sleep is difficult for some people. Try to make your sleep/rest area as comfortable and welcoming as possible with plenty of pillows, books, movies, etc. to help you relax. Listen to your body and relax and sleep as needed.
Sleep on your Back
Sleeping on your back is a must. In addition to it not being very comfortable since you just underwent surgery and your breasts will be tender, you don't want to risk your implants shifting by sleeping on your side or stomach. This will also help your incisions to heal properly.
Wear your Post-Op Garments
Following your procedure, you will be required to wear a post-op garment that's soft, breathable and easy to put on and remove with front closures. This garment will help your breasts heal as they are settling in your body.
Wear Comfy Clothing
Having breast surgery can limit your movement during your recovery stage. Be conscious of that fact and opt for clothing that is easiest to put on and take-off such as button shirts that a made of light breathable and comfortable fabric. Avoid tops such as ones that require you to reach over your head to put on.
Avoid Underwire Bras
After you've graduated out of your post-op garment, avoid wearing bras with underwire For at least six weeks. After your surgery, your breasts will be swollen and tender. Wearing underwire bras will be very unconformable. In addition, you do not want to irritate your incisions. Instead, wear a light support bra or a sports bra that feels comfortable on your skin so your body can best heal.
Avoid Heavy Lifting & Upper Body Exercise
Heavy lifting and strenuous upper body exercise after breast surgery can cause bleeding and hematomas. You should avoid doing both for at least six weeks after your procedure. You will be provided specific post-op instructions on what you can and cannot do in terms of exercise after your surgery.
Just Say No to Drinking and Smoking
You were advised not to drink or smoke prior to surgery, similarly, we recommend you continue to abstain from both until you are fully recovered. Alcohol can cause dehydration, which can increase the risk of infection and bleeding. Not to mention, it should not be mixed with any medications that you are prescribed. Smoking decreases the oxygen in your blood thereby disrupting your healing process.
Keep your Breasts Dry
Submerging your incisions in water can introduce bacteria leading to infection and complications. Avoid taking baths and going in swimming pools or in the ocean until your incisions are fully healed. Showers are the best option for decreasing the risk of infection.
Maintain Proper Pain Management
Dr. Salama will provide proper pain medication to ease your recovery as mild to moderate discomfort due to chest pressure and tightness is common after breast augmentation. Be sure to fill any prescriptions the prior to surgery so that you have them on hand after your procedure.
If you're interested in breast augmentation and would like more information, please feel free to contact our friendly staff.