Silicone Buttocks Implants – Butt Augmentation Miami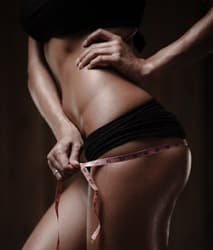 Are you looking for a way to change the dimensions of your buttocks for the better? If you want volume, projection, and curviness for your buttocks, you may be interested in getting silicone buttocks implants. These implants offer enhanced proportions and enviable curves.
When discussing your butt augmentation procedure during a consultation with your plastic surgeon, the subject of the dimensions of your solid or semi-solid silicone buttocks implants will come up. These implants will be tailored to your desired specifications, giving you the results you've been looking for. Bringing photos to these consultations is often a helpful method of describing your beauty goals.
Board-certified plastic surgeon Dr. Moises Salama is available for consultations regarding silicone buttocks implants and the buttocks enhancement procedure. To arrange a consultation, contact our office today.