An Array Of Injectables To Remove Unwanted Wrinkles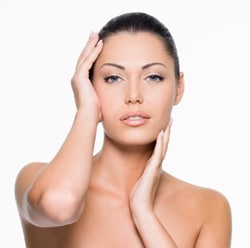 The anti-aging battle is an ongoing struggle. People try everything to look younger, from healthy diets to face masks. But some signs of aging cannot be defeated so easily, especially wrinkles. The best way to get rid of wrinkles and fine lines on your face without surgery is by undergoing cosmetic injectable treatments.
What Are Injectables?
Injectables are products/fillers delivered via injection that are used to help improve the volume of facial skin and erase lines and wrinkles. Thousands of patients undergo injectable treatments every month and are left very satisfied with the results.Among injectables, the three most common compounds are Botox, Juvederm, and Restylane. They are different from each other in their composition, effects, and types of wrinkles that they treat.
Botox
Botox, a commercial brand of botulinum toxin type A, is injected into the patient's face to relax muscles and thus reduce the lines that have formed over the years due to repeated facial expressions. The toxin flattens the underlying muscles by causing them to relax; this smoothes out the skin, making the wrinkles and lines fade away.
Botox is most commonly used to treat fine lines such as frown lines, crow's feet, and forehead lines. This procedure is extremely effective and safe. It removes wrinkles and lines without needing surgery or laser procedures. Botox requires very little downtime and results in a more relaxed, youthful appearance.
Juvederm
Juvederm is used to treat moderate to deep age lines. Juvederm is a dermal filler made from non-animal compounds. It's a smooth gel that gives the patient natural-looking results that they can enjoy for a long time; most patients have reported that their results have lasted for over six months.
The reason Juvederm lasts so long is because it is made from high concentrations of uniquely formulated hyaluronic acid. This formula results in a gel so smooth that it flows into the tissues easily, resulting in a naturally smooth look for the skin.
Restylane
Like Juvederm, Restylane is a dermal filler that is made from hyaluronic acid and is frequently used to remove moderate to deep lines and wrinkles from the face that were created by the aging process and sun damage. Restylane is hypoallergenic, so it is biocompatible with all kinds of people.
This filler "lifts" the skin, giving it a naturally smooth look and plump feel. Typically, it is injected to treat wrinkles around the lips, mouth, and nose, including severe wrinkles like the nasolabial folds and marionette lines. Restylane is often used to create shapelier, fuller lips.
There is little to no downtime after Restylane injections. A topic anesthetic may be applied before the procedure to make the patient more comfortable. Since Restylane is a non-animal-based compound, it does not pose any threat of allergic reactions or disease transmission. It also gives long-lasting results, which are apparent for at least six to nine months. In most cases, it is used as an alternative to collagen, which helps maintain good skin.
Find Out More During A Consultation
If you are considering an injectable to improve your appearance, it is important that you speak with your doctor and identify the best procedure for yourself. Learn about the effects, results, possible risks, and recovery time regarding each product. Contact us today to schedule your consultation.