Mommy Makeover: Brazilian Butt Lift With A Tummy Tuck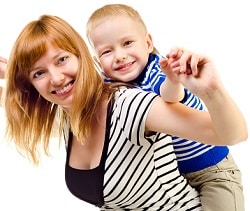 A mommy makeover is basically a package of cosmetic treatments that help restore the body's original pre-pregnancy shape. In particular, a mommy makeover usually targets the abdomen and the breasts, since these are the most affected areas during pregnancy, though it may not be restricted to these areas alone.
A lot of women feel the need to undergo cosmetic treatments after pregnancy, as they find it hard to lose stubborn fat on certain areas of their body. Besides cellulite reduction, a mommy makeover helps tighten sagging skin, which often forms on the body after childbirth.
A mommy makeover includes a combination of cosmetic procedures such as a breast lift/augmentation, a tummy tuck, and liposuction (thighs/arms/trunk). Even though "mommy makeover" may be a relatively new term, all the cosmetic procedures undertaken within it have been proven safe and effective for several years.
The Brazilian Butt Lift As Part Of A Mommy Makeover
A sagging buttocks is a common concern among new mothers. There is no doubt that pregnancy can significantly change your body, and one such change is often related to your buttocks – it may not look as perky or shapely as it used to.
For this reason, the Brazilian butt lift might be recommended as part of a mommy makeover. A lot of women with different body types and from different age groups have benefited from a Brazilian butt lift procedure.
A Brazilian butt lift surgery is a kind of uplifting procedure that gives you a more youthful, shapely, and sensual buttocks, thereby altering your complete body profile. In this contouring cosmetic surgery, the fat from your own body is used to add volume to the buttocks. Since no implants are used, it's a very natural way of augmenting your buttocks.
Your plastic surgeon will first perform fat extraction through liposuction. Separation and centrifugation are part of the fat-processing procedure. The last stage involves injecting the fat back into your buttocks for a beautiful transformation.
A Tummy Tuck As Part Of A Mommy Makeover
Most women experience a flabby stomach after pregnancy. This can be a result of fat deposition changes, excess skin, lowered skin elasticity, and the stretching of the fascia and rectus muscles. The fascia, or the connective tissues' inner girdle, is responsible for holding the internal organs and tends to expand during pregnancy.
A tummy tuck, or abdominoplasty, procedure helps in the elimination of excess fat and skin and tightening of the loose fascia. It helps reduce stretch marks as well. The result is a slimmer and firmer abdomen that has been returned to its original pre-pregnancy shape.
Arrange A Consultation
Are you interested in a mommy makeover with a Brazilian butt lift and a tummy tuck? If so, schedule a consultation with us to talk about your goals in regards to your mommy makeover and in order to get more clarity on the procedure.