Liposuction – Miami Mommy Makeover Options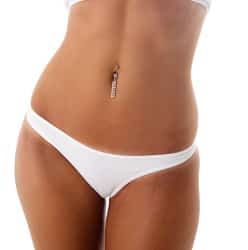 Reshape multiple parts of your body with the combination procedure known as the Mommy Makeover! With this operation, you'll be able to return your body to its pre-pregnancy appearance. One type of surgery that mothers frequently include in their package is liposuction.
During pregnancy, a woman must eat more to provide proper nutrition for her baby. An unintended side effect of this process is the development of unwanted saddlebags and excess abdominal fat. If you find yourself with stubborn fatty deposits following the birth of your child, you may be interested in using liposuction to contour your body and regain your pre-pregnancy figure.
To find out more about including liposuction as part of your Mommy Makeover procedure, speak with Dr. Moises Salama, a well-respected board-certified plastic surgeon in Miami. Arrange an appointment for a consultation by contacting us today.