Mommy Makeover Surgery – Liposuction Miami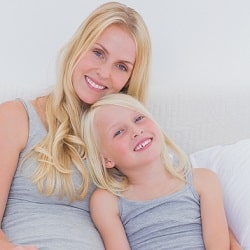 For mothers who are unhappy with their post-pregnancy body shape, Mommy Makeover surgery can be a lifesaver. This combination of revitalizing procedures can include liposuction to recontour the body.
Liposuction features the use of a cannula. This thin tube is used to break up stubborn collections of fat cells and then easily suction them out of the body. Once an incision is made in the target area, the cannula can be inserted.
As part of your Mommy Makeover surgery, liposuction can be used to reduce the number of fat cells in those areas where diet and exercise just don't seem to be having any effect.
Dr. Moises Salama, a board-certified plastic surgeon, can help you customize your Mommy Makeover surgery package with as many different procedures as you desire, including liposuction. To arrange a consultation at our office, contact us today.