Mommy Makeover Package – Miami Abdominoplasty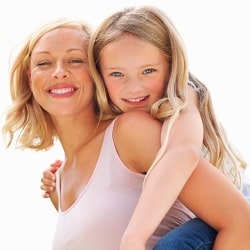 The Mommy Makeover package is a group of plastic surgery procedures customizable for individual patients. Its goal is to reshape and revitalize the bodies of patients who have experienced childbirth.
One procedure that can be included in the Mommy Makeover package is an abdominoplasty. A woman's uterus grows during pregnancy, which has the unfortunate side effect of stretching and separating the ab muscles. These weakened muscles are left to sag downwards, unfavorably affecting the size and overall look of the stomach. Abdominoplasty can tighten these muscles again and create a nice, toned tummy.
Board-certified plastic surgeon Dr. Moises Salama has a great deal of experience with body procedures such as the abdominoplasty. To find out more about what a Mommy Makeover package can do for you, don't hesitate – make an appointment by contacting our office today!