Mommy Makeover Procedure – Breast Augmentation Miami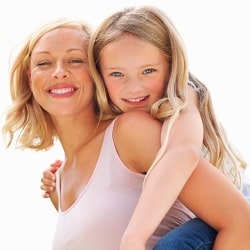 During pregnancy, the breasts grow to accommodate the supply of breast milk. Unfortunately, after the breastfeeding process is no longer taking place, a woman's breasts are often left much smaller in volume. Breast augmentation is extremely effective for restoring the appearance of your breasts after childbirth. This operation is often included with a Mommy Makeover procedure.
A breast augmentation is able to return volume to the breasts through the use of implants. The type and size of the implants will be chosen according to the needs of the individual patient. If the patient is also looking to improve other parts of the body after childbirth, a Mommy Makeover procedure will be the perfect choice.
To customize your Mommy Makeover procedure, discuss available package options with Dr. Moises Salama, a well-respected, board-certified plastic surgeon. Contact our office and arrange an appointment to get started.