The Role Of The Tummy Tuck And The Combination Breast Lift With Implants In A Mommy Makeover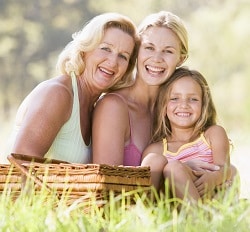 More and more women are opting for a mommy makeover after their pregnancies. The mommy makeover is a combination of procedures designed to restore a woman's body to its former appearance. It is common for women to gain a lot of weight during pregnancy, most of which is stored in the breasts, abdomen, thighs, buttocks, and even the arms in the form of fatty tissue. Abdominal skin and other tissue gets stretched during pregnancy, which also usually causes stretch marks. While some women successfully lose the extra weight with diet and exercise after pregnancy, this option is often ineffective.
Moreover, weight loss is not always proportional all over our body. While a woman may succeed in losing fat in her breasts, her abdominal region may still continue to be flabby. In cases where women struggle to restore their post-pregnancy bodies, they opt for the mommy makeover.
Typically, a mommy makeover includes a tummy tuck (also known as an abdominoplasty), liposuction, and breast augmentation or lift or reduction in some cases, all done in a single session.
As in the example provided above, some women struggle to lose the excess fat and skin in the abdominal area while their breasts start to sag and lose volume. In such cases, a mommy makeover can include a tummy tuck along with a breast lift with implants.
Tummy Tuck And Breast Lift With Implants
The tummy tuck procedure removes excess skin and fat in the abdominal region and tightens the abdominal wall, resulting in smoother, leaner, and firmer contours. It also removes stretch marks that lie below the navel. Anesthesia is administered, and then a horizontal incision is made in the area between your belly button and pubic hairline. The excess skin in that area is removed and the abdominal fascia is tightened using sutures. The upper abdominal skin is then pulled down, excess skin is trimmed, and the incision is closed. An incision is also made for the belly button, which is pushed up through the skin and secured in place with medical sutures.
Along with the tummy tuck, you can get a breast lift with implants, also known as augmentation mastopexy. This is used to improve sagging breasts that have lost volume. Implants can give natural-looking volume to breasts in order to give them a rejuvenated look after losing weight after pregnancy.
Simple augmentation would give fullness and projection to your breasts, but a breast lift along with it will also remove excess skin that resulted from stretching during pregnancy. This removal of excess skin results in less sagging of the breasts. A mastopexy (breast lift) can also restore and reshape the nipple and areola, which suffer considerably over time after having children.
Schedule An Appointment
A mommy makeover isn't just for moms who have recently given birth. It can also be for women at any age after they have had children. To discuss the exact procedures that will be used in your mommy makeover, speak with experienced board-certified plastic surgeon Dr. Moises Salama. Contact us today to schedule your appointment.