Tummy Tuck Surgery Recovery – Miami Abdominoplasty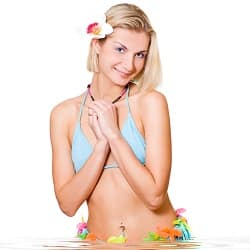 The tummy tuck surgery recovery process is a vital one, as it can determine the likelihood of complications and the quality of your results. Make sure to follow your plastic surgeon's directions to the letter.
For part of your tummy tuck recovery period, you may need to take care of surgical drains. These tubes, which are placed after abdominoplasty surgery, are used to carry fluids out of the body. This is done to avoid fluid buildup, which can lead to seromas and hematomas.
Find out more about the recovery for a tummy tuck and the procedure itself – contact our office and schedule an appointment for an abdominoplasty consultation. Board-certified plastic surgeon Dr. Moises Salama will be available to offer recovery tips and answer any questions you may have.