Augmentation Lift Procedure – Miami Breast Surgery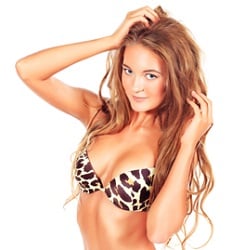 When your breasts have begun to sag and are lacking in volume, it may be best to solve both issues simultaneously. This can be achieved with the help of an augmentation lift procedure.
The augmentation lift procedure is an extremely effective combination of a breast lift and a breast augmentation with implants. It usually takes only an hour to complete this pairing of breast enhancement procedures, making it quite convenient in comparison to undergoing separate surgeries on different days.
An augmentation lift procedure may be exactly what you've been looking for. Contact us to find out more – set up an appointment to discuss the procedure. Board-certified plastic surgeon Dr. Moises Salama is a skilled medical professional serving the Miami area's beauty needs.