Butt Enhancement Recovery – Buttock Implants Miami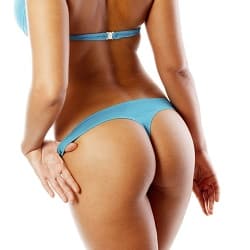 Buttock implants are an effective way to give your rear end immediate and long-lasting volume and shape. Once patients receive their new buttock implants, they must experience the butt enhancement recovery process before they can fully appreciate their new enhancements.
If a patient is not careful, sitting down directly on the buttocks can be uncomfortable or even painful during butt enhancement recovery. To compensate for this and avoid strain, patients must sit on a gentle cushion whenever sitting.
Contact our office today to arrange an appointment for an informative consultation regarding the butt enhancement recovery process. Board-certified plastic surgeon Dr. Moises Salama will be available to give you numerous post-operative care directions and helpful tips to make sure your healing period is as comfortable as possible.