5 Benefits of a Mommy Makeover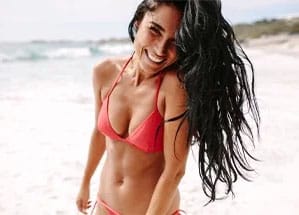 As a woman, being a mother is a special gift. Your body is able to carry a child for months and breathe life to it. However, the beautiful miracle of childbirth can take a toll on a woman's mental and physical state. As such, many women find themselves wanting to rebuild their image. It's their turn for a little TLC.
A mommy makeover offers a great solution for moms. In addition to the instant physical transformation it delivers, a resurgence in self-confidence comes with it. The affects from pregnancy on the breasts, stomach, hips and other parts of the body vanish helping moms reclaim their vitality.
Curious? Let me point out the advantages a mommy makeover can provide.
5 Benefits of a Mommy Makeover
1. Multiple Surgeries at Once
One of the biggest benefits of a mommy makeover is having multiple surgeries performed at one time. A typical mommy makeover combines three surgical procedures: a tummy tuck, liposuction and a breast procedure, which can be a breast lift, breast lift with implants, breast augmentation or breast reduction. This saves a great amount of time and money for the patient. Normally, the charges for having these surgeries done individually would be a lot more. Plus, you avoid having to go through appointments, anesthesia, surgery, and recovery numerous times.
2. A Dramatic Transformation
Since a mommy makeover lets you address all of your concerns at once, the results are instant. Your waist is snatched, your boobs are perky and your stomach is flat straight out of the operating room. You are a new woman! And, the results are long-lasting as long as you maintain a healthy diet and regular exercise.
3. Perfect Fitting Clothes
No more having nothing to wear! Picking out outfits that show off your hot new bod will become your favorite pastime. And, your clothes will not only fit you better, but your new physique will allow you to wear things you may have shied away from in the past.
4. Removal of Stretch Marks
The stretching of your belly during pregnancy can lead to abdominal stretch marks try as you might to reduce them with creams and lotions. Thankfully, with the tummy tuck any abdominal stretch marks that lie below the naval are removed along with the skin. Poof, just like that!
5. Renewed Self Confidence
A mommy makeover not only offers you great physical benefits, it also produces psychological benefits. Just as you breathed life into your newborn, a mommy makeover brings life back to your self-confidence. The wonderful transformation a mommy makeover delivers is a constant morale boost for mothers after undergoing the rigorous impacts of pregnancy and childbirth.
Are you ready to transform your life?
Start by choosing an experienced, board-certified plastic surgeon. Dr. Moises Salama has performed thousands of mommy makeover procedures with incredible results. If you're dissatisfied with your appearance after having children, feel better about yourself with a mommy makeover. Contact us to help you achieve your body goals.